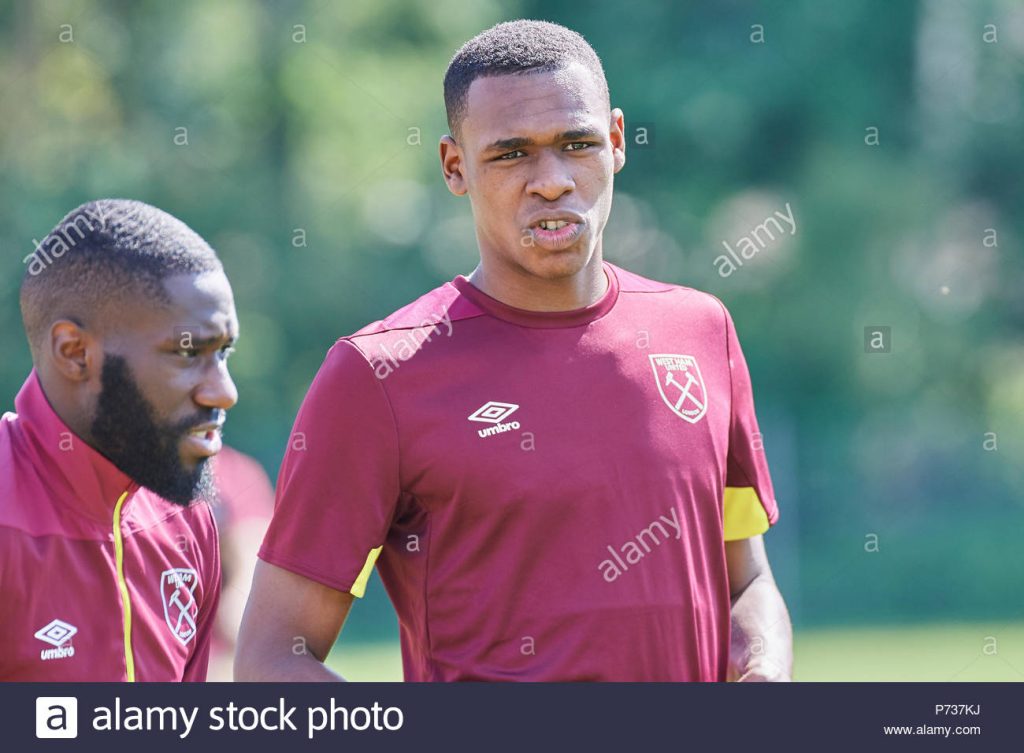 Issa Diop is looking forward to keeping an unbeaten personal record going tomorrow (Fri) when the Hammers meet Angers Sco in their final warm up game of pre-season.
For so far in a five year career the £22 million Hammers central defensive signing has never lost against the team which finished 14th last season in Ligue 1.
And ahead of the game he told the official site: "Angers is a good team in France. They are very strong and very good defensively. With the ball, they are also good, so it's a good test for us before the Premier League.
"When I play against this team, I never lose, so I hope we don't lose! When I play against these opponents, I'm lucky, so I hope we get a good victory, a lot of goals and a clean sheet."
Diop has featured in all five pre-season fixtures so far, lining up alongside Angelo Ogbonna, Declan Rice and  Fabian Balbuena.
Diop has played in all the pre-season games and tomorrow night's central defensive partner may give a clue as to how the manager intends lining up at the start of the season.
And Diop said: "All the players are good here so it's easy to play with good players. It's good to have competition for everybody. Everybody needs to do their best in training to play and the best play, which is normal. We train hard to play."
And of the opening PL game he said: "Everybody wants to play in Anfield! "It's a historic stadium and historic club so it's a good moment to play in Anfield for every football player, so I hope I play and we win!"
" I'm very happy to be here. All my teammates are good with me. The players are funny, so it's good for my integration and I thank them all for this. Arthur has helped me a lot. If I don't understand something or I need something, he is here for me and he is very good for me.
"He [looks very serious] but Arthur is not serious, he is very funny! In French we say he has a carapace, which is like a mask! He's very funny."