If there is one player you would want marking Mohamed Salah on Monday evening, Issa Diop is that man and the clash between the pair  could have an almighty bearing on the game's outcome.
The young Frenchman is a very motivated individual and is  excited by the prospect of locking horns with the man some claim is the best striker around.
With 16 PL goals to his name so far this season, Salah probably represents the biggest threat Diop will have faced so far this term  and he can't wait to apply his defensive skills in his direction.
The 22 year old may not have been performing to the highest level since  Fabian Balbuena was injured but the head to head with the Egyptian will be absolutely fascinating.
He's a hugely positive individual and if the Hammers are to get a result then he will have a big say in the outcome against a player who has tested the best and come out on top.
Commenting in www.whufc.com Diop said: "Liverpool are the biggest test in English football, along with Manchester City, as they have a very good team and one of the best strikers in the world in Mo Salah
"So, we know that facing Liverpool on Monday will be a tough game, but we are playing at home, so we can can win this game with the fans behind us.
"As a player, I am excited by games like this, but I am also excited when we play against Southampton or Wolves. I am excited by every game!"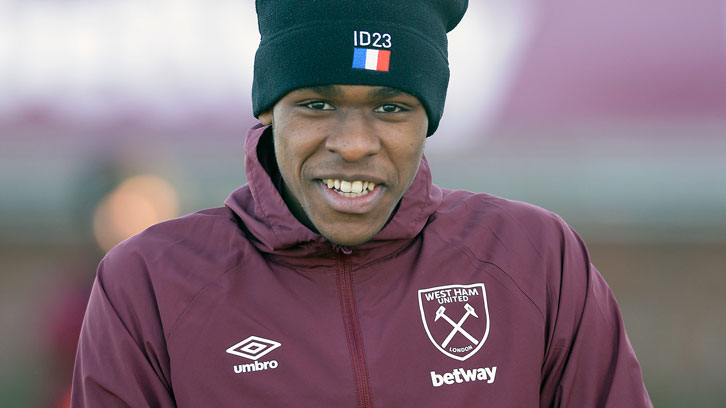 Pic via www.whufc.com
He added: "I don't think they are unstoppable. I'll just play the game like any other one. We know Salah is a big player but, for me, I will prepare the same and play the game the same way.
"Before every game I watch clips of all the strikers I am going to face so we know what they like and don't like, but a big player like him can do anything, so he is difficult to stop, but it is not impossible!"