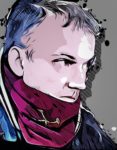 Issa Diop was called into the action at the very last moment as Kurt Zouma withdrew feeling ill. Issa has had a poor season and her GONZO gives his touch by touch assessment of the young Frenchman's game
6 min: Reacts quickly to intercept a loose ball from Rice's tackle
8: Attempts to find Cresswell but kicks the ball into touch
9: A Bobby Moore like pass 40 yard to pick out Bowen for the opening goal.
15: Successfully tackles Daka
17: Kicks the ball out for Cresswell to receive treatment.
20: Runs into midfield and gives away possession
22: Does just enough to slow Daka down and allow Fabianski to collect the ball:
26: Out-jumps Ricardo to keep a West Ham attack alive.
27: Passes to Soucek
30: Makes a clearing header from a Leicester corner.
39: Blocks a cross then a shot from Ricardo
46: Climbs above Daka to make a clearing header.
47: Nips in ahead of Daka to win the ball
48: Crunching tackle on Dake to thwart a counter attack
51: Manages to hold off Daka and play the ball safely back to Fabianski.
63: Easy pass to Cresswell
67: Outjumps Dake again but loses follow-up ball
72: Too strong for Daka
79: Exchange of passes with Cresswell & Dawson
85: Made a clearance from a Barnes cross.
93: Scrambles with Daka for the ball and Dawson comes in to clear
7/10: I think we all feared the worst but West Ham's problems were all at full-back rather than central defence. Diop did his job by more or less marking Patson Daka out of the game