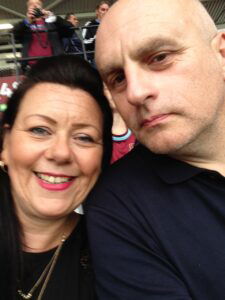 Blind Hammer looks at the continuing scandal of Stratford Rail Services leaving Disabled Hammers in the lurch.
When life long Hammers Joe and Alison Wiley leave their Wickford home to journey to West Ham they can rarely relax.
Joe has Motor Neurone disease. But this is not what concerns him.
Joe battles daily to overcome tiredness and fatigue but this is not what is most on his mind.
What concerns Joe is that Stratford Rail services are yet again jeopardising his proud record of supporting West Ham. Amazingly in 40 years Joe has only missed 2 home games. This would be extraordinary for any of us but for Joe to maintain this with years of Motor Neurone to overcome is a magnificent effort.
When West Ham were awarded the prize of the Olympic Stadium we were promised a world-class transport infrastructure as part of the deal. Yet for Disabled Supporters Stratford are consistently reneging on this deal.
When Joe and his wife Alison are helped onto their train at Wickford they are promised that staff assistance and a ramp will be at Stratford. Joe and his wife can then continue their journey on the West Ham Accessibility Bus.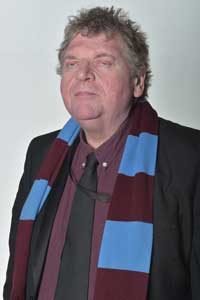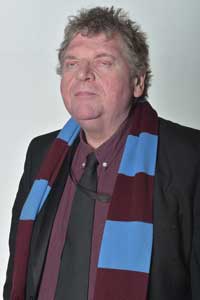 Yet as their train enters Stratford Joe and Alison never relax into a happy anticipation of the match. They are not thinking of how West Ham will fare against Everton. They are instead wondering, will the help actually be there ?
Distressingly for Joe and Alison yesterday was yet another bad day. As the train arrives the platform is barren of any ramps or Staff assistance. Yet again Joe and Alison are lurched into a frantic effort to stop themselves being propelled onto Liverpool Street against their will.
Yesterday, fellow Hammers noticing their calls for help, come to the rescue. The train driver leaves his cab to review the situation. In the end he organises 4 of the Claret and Blue Army to carefully and painstakingly lift Joe and his Wheelchair out of the train onto the platform. This is less than dignified for Joe.
If this was an isolated incident this would be bad enough. Yet yesterday was the 5th time that Joe and his wife had been left abandoned at Stratford.
Joe consistently complains at this neglect. He has been given compensation in relation to one incident and was promised compensation in relation to another which has never been forthcoming.
However, Joe does not need compensation but simple straightforward access. He simply wants to relax, like the rest of us, confident that when he travels to support his beloved Hammers he can do so without having to organise a major drama just to get off a train.
Joe is not and isolated case. His complaints echo that expressed by other Disabled West Ham Supporters at the West Ham disabled Supporters Board. It accompanies other complaints about Accessibility at Stratford, including the apparently permanently broken down lifts, one of which has not worked since before Christmas.
West Ham have said that they will do anything they can to support their Disabled Supporters attending games. It is time for then to turn up the heat on Stratford Rail Services.
COYI
David Griffith