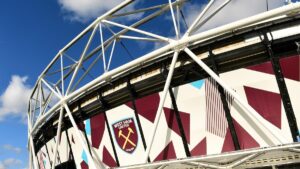 By Hughie Southon
David Moyes made a very big point before and after the game against Leeds which is far too easy to brush aside.
We are sometimes too quick to criticise and last night is probably one of them given that West Ham have now played five games since Christmas with the Premier League deciding it was a good idea to squeeze the Norwich game in last week.
I understand that Leeds were down to wheat we like to call bare bones but let's also remember they had played only two Premier League and a Cup tie against us games since they were beaten by Arsenal at home on December 18.
We can knock our performance last night as much as we want but the reality is that bare bones or not, Leeds were clearly much fitter with higher energy levels than us as a result of their lighter programme.
With no Tomas Soucek available and Kurt Zouma obviously not ready in the manager's opinion  the defeat was always going to be on the cards.
Rather than knock the players I think we should instead be questioning the integrity of the PL's decision – at a time when the Hammers as a club are trying desperately hard to fulfil their fixtures – to rearrange a game at such a time as they did last week.
I'm a huge horse racing fan and regularly need to remind myself when a weird result occurs that whatever the form looked like before the race the animals aren't machines and bizarre things occur.
The same is entirely true of football but it certainly hasn't been helped by the covid-influenced position we find ourselves in and the PL's response.
I excpect much much better at Old Trafford next weekend.