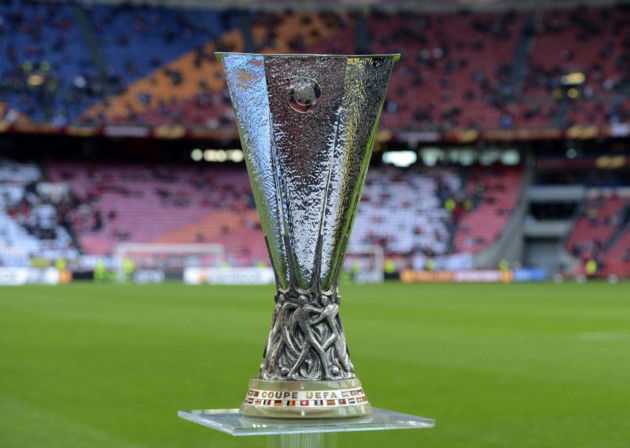 The two Davids are preparing to send the team into the opening stages of the Europa League competition should we qualify via the Fair Play League.
David Gold told ClaretandHugh excssuively last night that he believes the club would owe it to the fans to enter but do the supporters believe it's a great idea or that it would stretch the squad resources and put our league position at risk.
We put the question to them at the Claretandhugh Facebook forum – https://www.facebook.com/groups/363174467150521/ – and here's a selection of comments from the very mixed response.
Stephen Smith Rather have league position. Can't see us having the squad to sustain a serious challenge in the Europa League Cup.
Neil McCarthy Yes as long as we have a strong enough squad to compete in both the league and cup.
Sean Oakley I don't think Europe will benefit us next season…..extra games starting very early on in the year……a new manager hopefully with new players that will need the summer to prepare the team for the premiership….give the new manager next season without Europe and let's move to the new stadium earning a spot in Europe with a solid and memorable season in the premiership!
Lord Emlyn Underhill Could the management/owners come up with their own stipulations. Say only 3 first teamers can play a game. 4 u-21 and 4 players who only got a few games this season. Come out and announce this, say we taking part but don't want it to distract us. Then the fans aren't under the impression the first team will play.
Kenneth Vereycken Yes !  Our home really deserves a big farewell ! Finishing out last season with some European matches would be really nice !
Joe Emery No. Not unless we sign at least 6 players GOOD enough for the first team.
Stuart Absolon No squad too shallow
Tom McAllister Seriously why on earth would anyone not want us to compete in europe in our last season at the boleyn? Early start but worth it to see some European nights.
Darren 父 Walne Yes, although my bosses and bank manager would disagree I imagine !
Mark John Candler I'm very divided on this my heart says yes what a way to end our last season at Upton park, but my head says do we have the squad to play Thursday and Sunday?? Will it put our premiership status at risk?? It would be great for revenue and attracting players but I'm still unsure if its a couple of seasons to soon, I'd rather get into Europe on merit not fair play!!
Rob Usher Next season is probably the most important for many years. We need to have a strong season and finish In the top 8. We will not achieve this if we play in Europe, we are not ready YET!
Bobby Djokovic No definitely not. Risk getting involved in a relegation battle?? We can't sustain a high level of performance in the league for a whole season without the commitment of Europe. I'd prefer an FA Cup win.
James Milne Yes – of course we want European football. If we want to keep our best players and attract the best young players, it's a must! Sullivan has dreams of gatecrashing the top four when we move to the OS.
Andy Day Would we actually compete? Personally I think not, although its clear the quality of the squad has improved, we lack the nouse to close games out. Assuming BFS has had his day, then a new manager coming in has to find his feet. 
Nick Gilbert No. We aren't ready.
Warren Arend Can't cope with the games we have let alone Europe
Graham Hatt Yes, and get the majority of our U21's to play in the early stages.