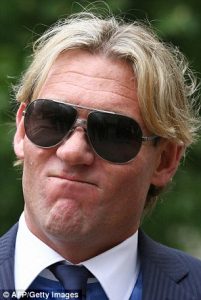 Former Crystal Palace owner Simon Jordan says West Ham fans are kidding themselves if they think fixing the London Stadium will fix things for West Ham.
He said on Kick Off: "West Ham fans will tell us they've been sold a lie because they've been sold a vision which isn't manifesting itself.
That vision at this moment in time is being amplified in disappointment terms by the nature of the team's performance.
"They haven't got the seats near enough to the pitch, and they haven't got enough livery.  Well I'm sorry – boo hoo!
"The reality of the real issue is about the performance of the side, now they should get their stewarding and their policing in order to ensure these things don't happen on the pitch. But as far as being able to fix certain things, I guarantee you if they drape this bloody stadium in West Ham regalia, top-to-bottom, and their team still stank, there would still be an uprising against Sullivan and Gold."