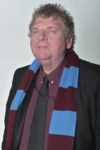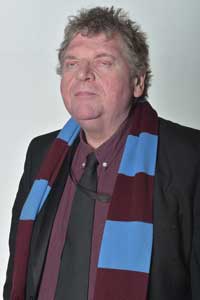 Blind Hammer looks at the evidence for VAR aiding West Ham.
The annoyance of West Ham failing to register two perfectly fair goals in their last  two games has increased the eagerness for VAR. West Ham could be 3 points better off today.
The real question is will VAR, over time, help West Ham? For example VAR would have ruled out Hernandez's embarrassing handball goal against Fulham.
In our home fixture against Manchester United José Mourinho insisted VAR would have ruled out two of West Ham's goals.
It was fascinating that Mourinho then favoured VAR. It is especially interesting given the benefit that Manchester United have received from referees over years, including our last game against them.  You might expect that Man United, more than most, would lose out under VAR.
Remember the 2016 FA cup quarter final at Old Trafford? Then our Payet-inspired team were denied by two crucial refereeing mistakes. Payet was refused a clear penalty when Rojo slid in from behind. The second error was even worse. Bastian Schweinsteiger held goalkeeper Darren Randolph immobile whilst Martial equalised.
Mark Halsey denied last year on TalkSport that Referees are biased towards bigger clubs. Yet despite Halsey's protest there is increasing evidence of referee's having "unconscious bias".
Graham Poll admitted as much in a Daily Mail interview. In his refereeing days he believes he was objective, but now retired, he can see that bigger teams benefit.
Nowadays, referees endure enormous TV scrutiny if they make a contentious decision against a "big club". This pressures them to give the benefit of the doubt to the bigger clubs.
All this is supported by 2013 Leicester University research. This tested referees by asking them to adjudicate on key decisions whilst watching match videos.
In one sample they asked referees to make decisions with sound muted. They then played these incidents with the full crowd noise. Not surprisingly the research showed a clear influence from crowd noise.  This favoured the home team. All this proves is that Referees are human, influenced by pressure as much as anybody else.
So the hope is that the VAR safety net should provide referees with more confidence to make decisions against big clubs. Big clubs may just become the biggest losers under VAR.
VAR may help West ham stop suffering poor decisions against bigger clubs. The price is that, of course, we are far less likely to benefit from a Hernandez handball at home. On balance this is a future I welcome.