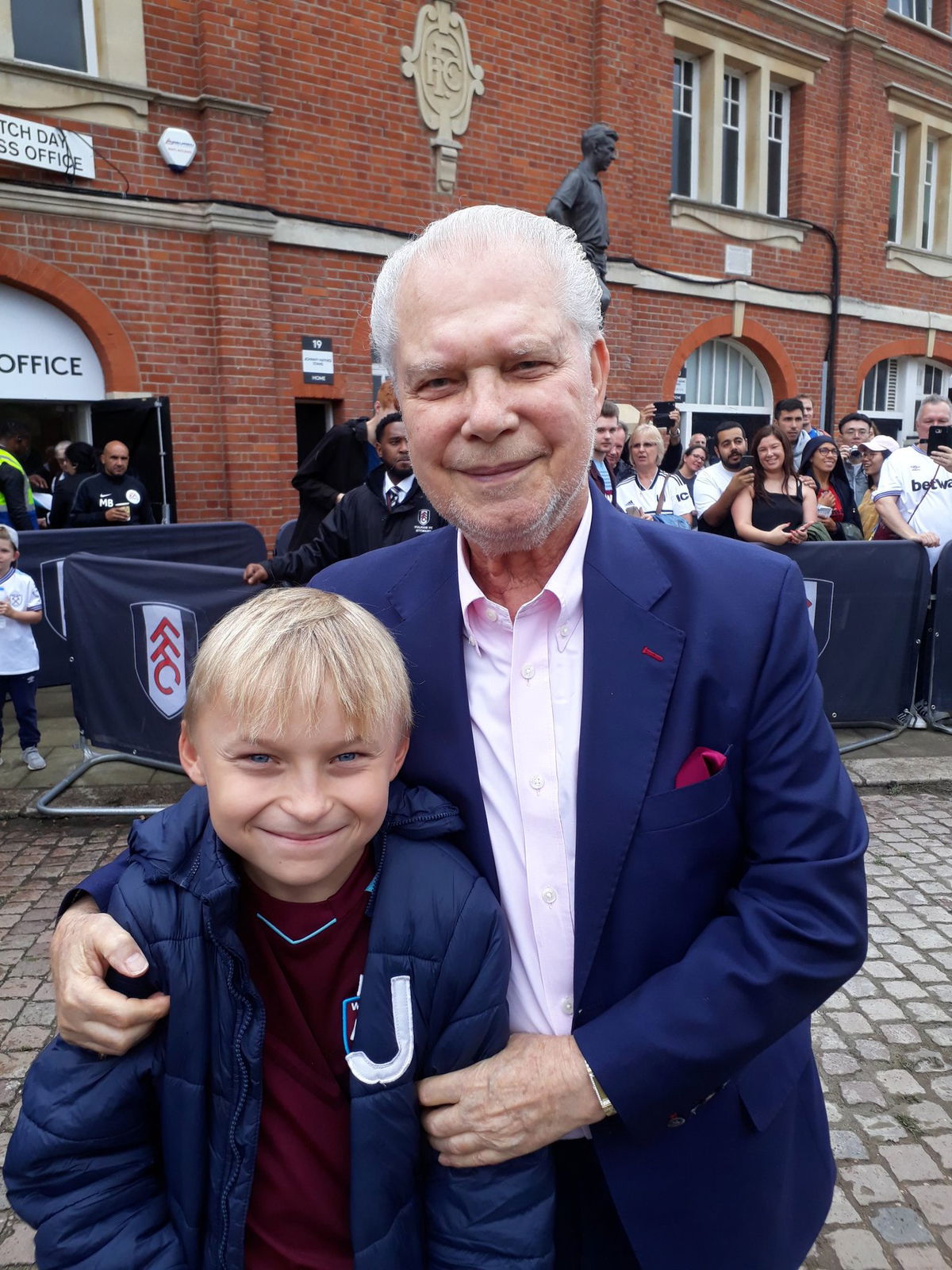 By Hughie Southon
Saturday will see a major tribute to David Gold ahead of the game against Everton!
No tribute will be deserved more given the man's integrity and humanity and of course what he did for West Ham United financially.
As I have said on previous occasions DG was among the finest people I have ever known and I am very proud to have been a  personal friend.
He was a caring gentlemen and there are those who, never having spoken to him or known him in any way, could count him among their real good guys. They are right too.
DG affected people because he was a decent human being who put others first and nothing other than family came in front of his football club.
There is a risk of course that a few boos may be heard from the malcontents angry the board has not yet fired the manager.
The huge majority will of course honour a man who gave us so much; but to any who may be tempted to let their feelings be known, may we say as kindly as possible;
PLEASE DON'T!
With thanks.