It was never going to take long… and the attacks on the board are already starting with the old cry "It's Sullivan's fault" taking to the airwaves and usually from the most predictable areas.
This time  – with the steam running out of the "Moyes must go" screams – it seems some are more than ready to launch their attacks on the largest shareholder.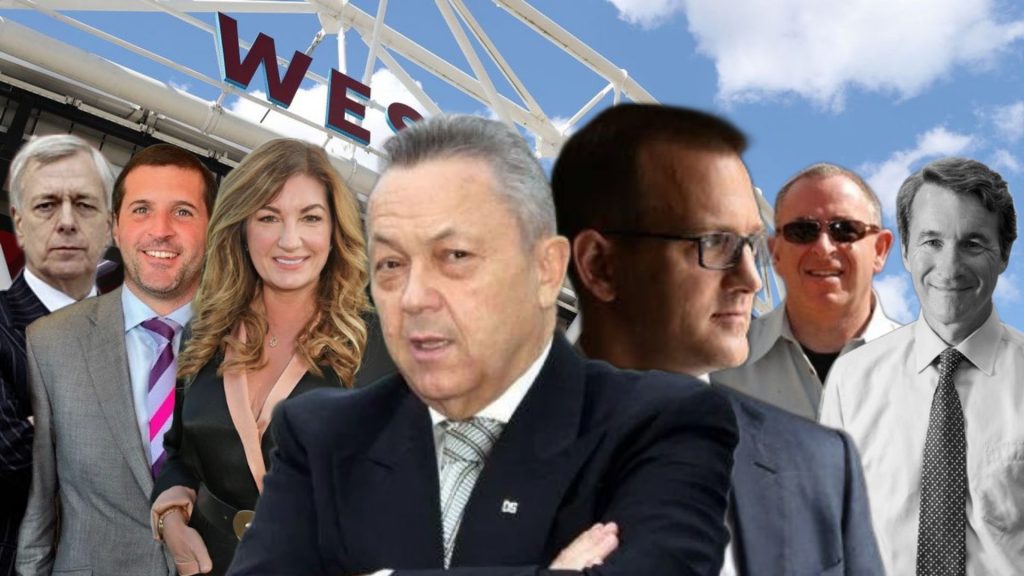 Not a mention of course that he is no longer the major shareholder and has to be part of a full vote before any decisions are made.
No mention of the fact that Daniel Kretinsky has just a 10 per cent less shareholding  than Sullivan and plays a major part in all votes and decisions – such as sacking the manager. Indeed votes are required on all issues.
No mention of the fact that very few wanted to see the only 'PERHAPS' suitable manager appointed in Sean Dyche. Indeed he was widely rejected by most.
No mention that long time co chairman, the late David Gold, passed away with all the emotional and financial trauma and uncertainty that may have caused.
No mention that around £200 million was spent in the winter or that major injuries have caused big issues. How could anybody have believed things would go so dramatically wrong following the last two seasons?
How do you suddenly find a manager and backroom staff to replace a bloke who some have, amazingly lauded  as our best since John Lyall. They aren't exactly out there hanging like apples off a tree!
Without making a massive offer in times of such financial uncertainty given the DG scenario this is no easy job.
The argument goes that Poch or Tuchel are available. But both will be looking for clubs in Europe or capable of reaching it.
The reality is that if the board is responsible then it is down to the lot of them – not just one in Sullivan.
This club is no longer run by GSB but by a voting board where nobody has majority control.