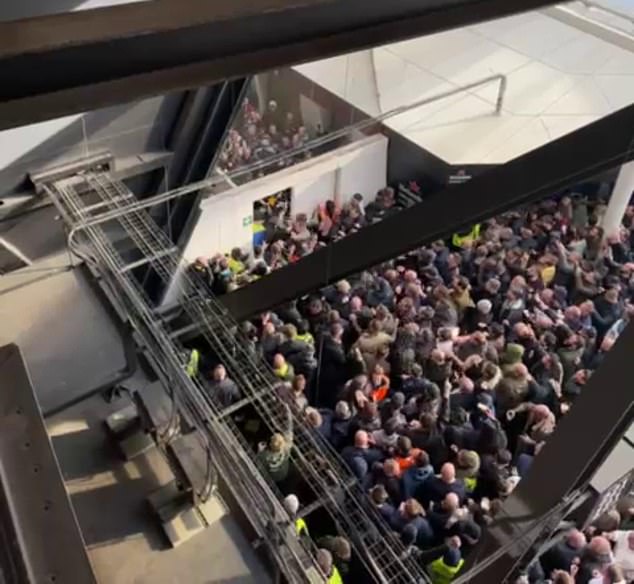 Met Police officer assigned to West Ham football club, Andy Sheldon insists the metal door separating the two sets of football fans on the London Stadium concourse was not left unlocked instead saying the safety door was damaged by Spurs supporters who were kicking it repeatedlu. The same individuals were arrested at the stadium for that offence.
Video footage that went viral on social media showed Spurs fans forcing their way throw the door to be met with sprays of beer from West Ham fans.
Quite wasteful considering beer costs upon to £6 per pint in the London Stadium concourse.
Brave stadium safety stewards eventually regained control and there didn't seem to be any widespread violence that other reports suggested.
Police have vowed to review high definition CCTV footage of the incident this week to identify the culprits although banning some Spurs fans might be considered mercy considering the way their team are playing.
West Ham waiting for Spurs after the game today… #WHUFC #THFC pic.twitter.com/2nSIOEL1kJ

— Football Fights (@footbalIfights) October 24, 2021