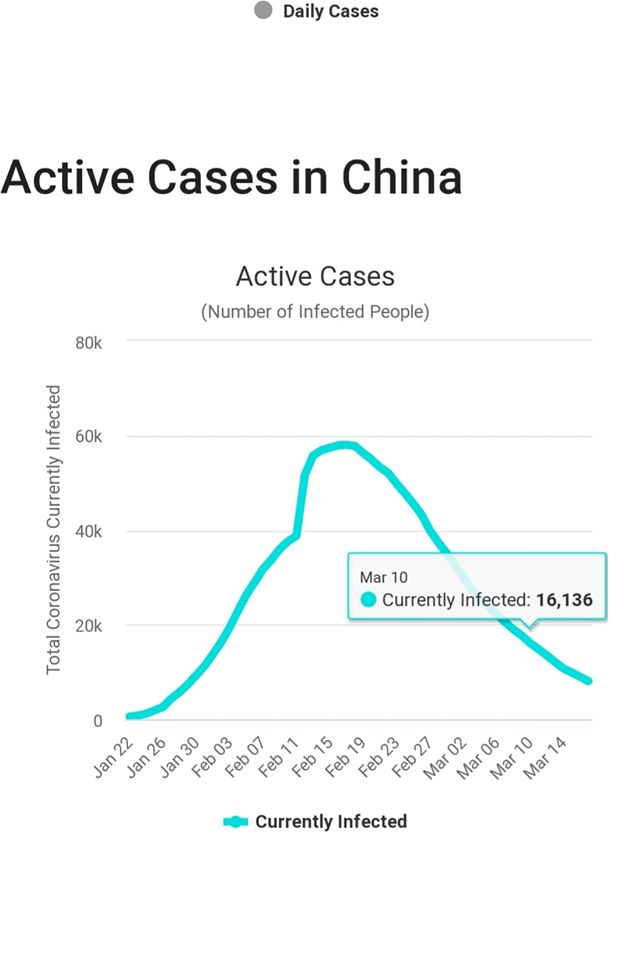 The Premier League meets tomorrow (Thurs) reportedly absolutely determined to ensure that the season comes to a satisfactory conclusion – whatever it takes.
Some are now looking towards China for real hope that the campaign will indeed be completed after it became clear that cases and deaths had fallen dramatically in the country there over recent days.
With a population of 1.2 billion only one death was reported with the number of reported cases falling to around 10,000 from a near 60k peak in the middle of February.
Should the model be reported here and elsewhere it would mean  that with strict measures in place, the outbreak looks to have a two to three month life span before it is flattened.
It broke out towards the end of January in China – peaked in mid February – and has been in decline ever since whilst being subjected to severe measures.
And that holds out the hope that should the outbreak have started here in February we could be in a position to start playing football and starting to lead a normal lives again by May.
PL bosses will be hopeful that in such circumstances they can get the season finished by July behind closed doors with the new season being pushed back and probably excluding the Carabao Cup competition.
The Mirror reports there is a real determination to see out the current season out amid fears of a "potentially disastrous breach of their £3billion television contract."
The Mirror says: 'The English top-flight could face a race against time in order to complete the season by July 31, before the 2020/21 season's television contract kicks in on August 1.
Contracts signed between the Premier League and UK broadcasters Sky Sports and BT Sport, as well as the many outlets from all over the world who screen the division's matches, are one of the cornerstones of the Premier League's success.
All 20 Premier League clubs have either nine or 10 matches remaining in their seasons, with
Liverpool
 just six points away from winning the league and European and relegation places still to be determined.
A failure to see out the season could reportedly see around £750million of income lost across the division, as well as huge complications moving forward, reports Mail Online.