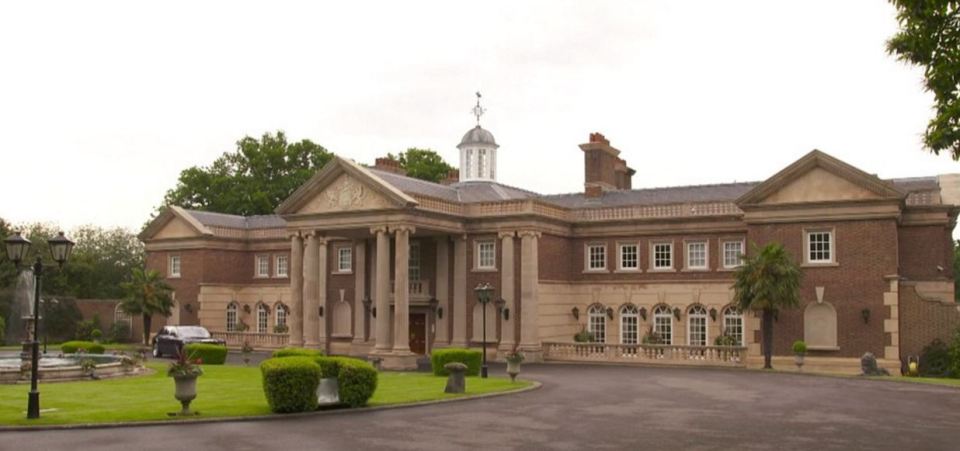 David Sullivan has shown off his £7.5 million mansion funded by the fortune he made in the porn industry..
Presenters Eamonn Holmes and Ruth Langsford toured the property for their Channel 5 show, How the Other Half Lives.
They were shown the 14 bedrooms, luxurious bathrooms and a dining room which can seat 24 people at the table.
DS told them he hadn't based it on a stately home but had simply wanted to make a grand statement whilst claiming "it it is tiny compared to Buckingham Palace."
David told the presenters he feels no shame about how he made his money – and  that his sons David jnr and Jack know everything and "think it is funny and marvellous".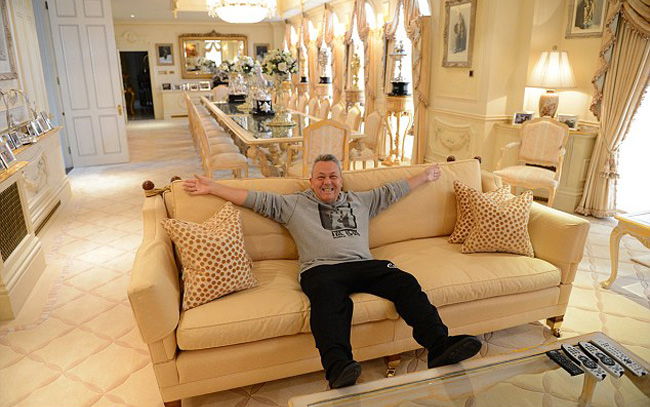 David said: "There is less stigma towards the sex industry in their generation. I am not ashamed of it – I only sold to adults and all my material was with adults. It is a dead business now as the sex shops make no money, I only keep them on for the staff."
But he admitted his billions do make it hard to teach his teenage sons about the value of money and that they get to jet set on holiday around the world, shop at designer stores and watch Premiership football from the beast seats in the house.
And he revealed how that overindulgence leads to arguments between him and their mother, Emma.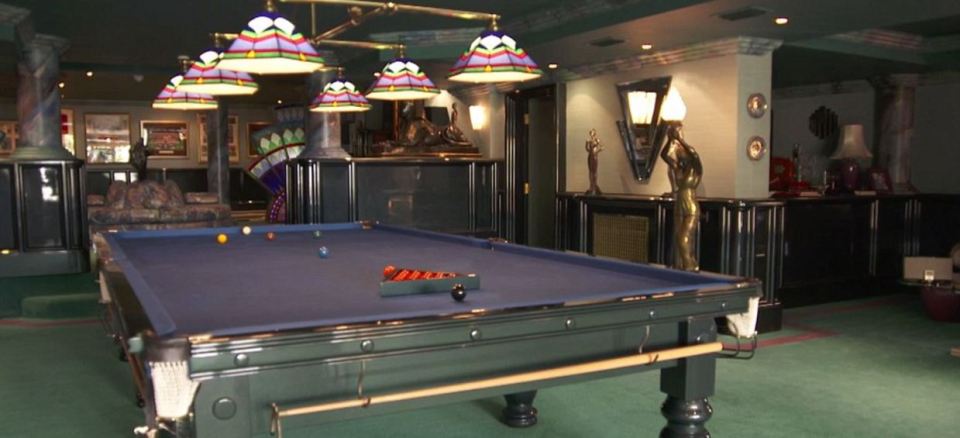 He said: "They shop at D&G, one bought £1,700 pair of shoes which is obscene. It is one thing me and their mum, my one term girlfriend, argue about as she indulges them.
"Growing up the arguments in my house were about lack of money. I used to dream of being a millionaire and I foolishly used to think if you had money you wouldn't have rows and everything is wonderful.
"It is better but how do you teach children the value of money and with your own lifestyle where do you draw the line?"
Despite his staggering wealth, David said he has no plans to stop working.
He said: "I want to be someone who is somebody, not someone who was somebody. I never want to retire."