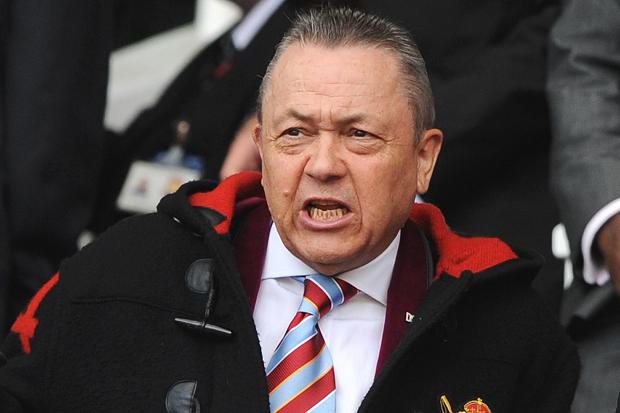 EXCLUSIVE
By Hugh Southon
David Sullivan left West Bromwich Albion early on Saturday evening because his 97 year old mother Thelma was lying critically ill in a hospital bed.
West Ham United consumes the club's co chairman and and chief shareholder but he was desperate on this occasion to get away to be by Mum's bedside.
David himself has been through  quadruple heart by-pass surgery and has been told by his doctors to avoid all stress.
He had parked up in an area which didn't open until an hour after the game and thus faced the walk to his car which was interrupted by a baying mob of "supporters" invading his space as he tried to cope with a desperate Irons performance and a determination to get to his mother's side as soon as possible.
His anguish was multiplied by the fact that most doctors believe that Thelma's life span can now be measured in days.
These are the things supporters don't see apparently believing that because they have been fans for 40 years they have the right to make a man's life a living hell.
David Sullivan – despite the issues surrounding his mother and heading a familiy with the domestic problems we all encounter – is a 24/7 Irons workaholic.
He admits privately that the club is not a business but his "passion and hobby" and every inquiry I have ever made of him has been met with the sort of  courtesy and respect he attempted to show the people who cornered him
Today he remains shocked by the real anger felt by some supporters towards himself and long term business partner David Gold.
And although he understands it's a minority they were VERY vociferous !
However, the younger supporters, not heard on the filming on the fan sites, strongly disagreed with what was going on.
Our thoughts are with the Sullivan family and Thelma this evening!