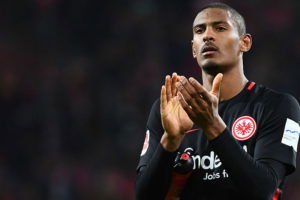 Dutch paper Telegraaf have reported on how FC Utrecht are set to benefit from Sebestian Haller move to West Ham.
Prior to joining Frankfurt, Haller was signed by FC Utrecht for just 750,000 euros (£678,000) from French Ligue 2 club AJ Auxerre, the Dutch club later sold the striker to Eintracht Frankfurt for 7 million euros (£6.3m)
As part of that sale, FC Utrecht carved out a sell-on clause with the Bundesliga club.
Should West Ham end up paying the full 50 million euros (£45.2m) which includes add-ons Telegraaf claim that FC Utrecht will net another 4 million euros (£3.6m) from Haller.
That they claim would make Haller FC Utrecht's "best ever deal"