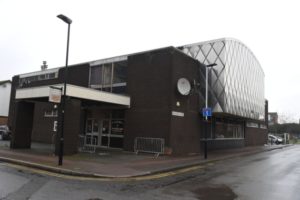 The East Ham Working Men's Club in Boleyn road will close its doors tomorrow despite celebrating their 130th anniversary this year.
The East Ham Working Men's Social Club, which was based in the Barking Road before it moved across the street to its current location, is one of the oldest surviving in London.
The Working Men's club has been losing money each month since West Ham moved from the area in 2016 and keeping the current building open was not financially sustainable for the committee.
Planning chiefs at Newham Council have approved plans for a five-storey residential building on the site of East Ham Working Men's Club in Boleyn Road. The club has negotiated a deal with the developer, Lindhill, which will see the demolition of the existing two-storey venue which sits on a site almost half an acre in size before it moves into 719 square metres of space on the new building's ground floor.
The new development will see 42 private and affordable homes built with nine one-bedroom, 25 two-bedroom and eight three-bedroom flats.