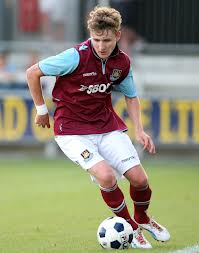 Kieran Sadlier grabbed two and Jordan Brown another as the Development Squad ran out  3-0 win against a Leyton Orient XI at Rush Green this afternoon.
Winger Sadlier struck from close-range to open the scoring in the first half before doubling the lead with a glancing header soon after half-time.
Brown was on the end of a Blair Turgott cross as the Hammers cruised to victory against the O's.
It was a morale boosting victory for Nick Haycock's side who will now prepare to face Arsenal in the Barclays Under-21 Premier League on Monday.
West Ham United: Henderson (T Brown), Page (Potts), Burke, Harney, Chambers (Knoyle), Whitehead (Bywater), Turgott (Nasha), Cullen (Makasi), Fanimo (Lletget), Sadlier (Mavila), Lee (J Brown)