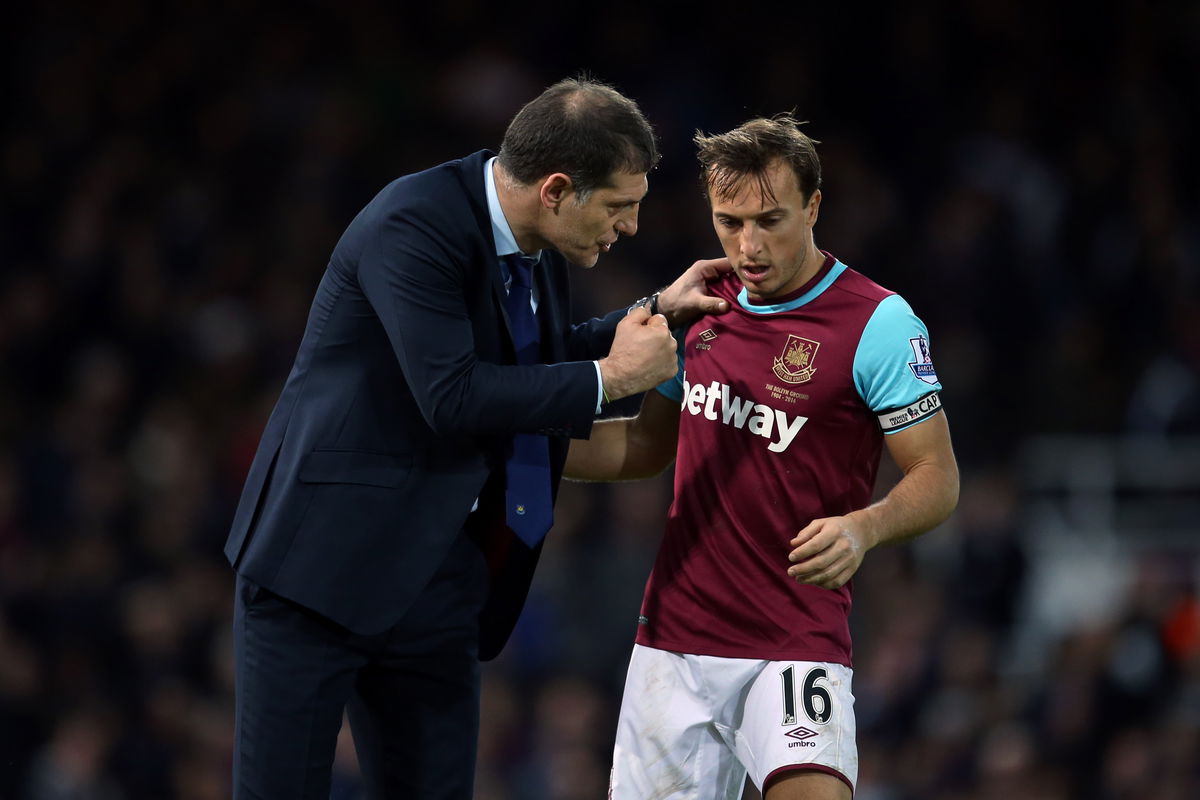 I find it quite easy to forgive Mark Noble's outburst about fans not understanding football just as I did Slaven Bilic's rant about a lack of intensity from the Hammers team after they were hammered by Arsenal.
Why? Easy… It's because we all  say stuff we can regret later and Mark – as loyal a club man as anyone will ever find – knows he is under pressure.
If the average fan can see he is struggling for form and is regularly passing sideways and backwards when a fit and firing Kouyate would be bombing forward aided by Obiang and Lanzini, so can the skipper.
He will probably be feeling very vulnerable and wondering whether given this set of circumstances he would win his place back were he to lose it.
And let's be perfectly honest about this, that's unlikely without injury or suspension intervening.
Now none of this is intended to be callous or patronising towards a man whom I and everybody else loves to bits. He is rightly dubbed 'Mr West Ham' just as many of our other heroes were before him
Many of us have been here before when the likes of Mooro, Devo, Brooking, Bonzo and the rest  started to slow down – when it all became just that bit harder and a new order was on the cusp.
You never want to believe that your great club loyalists may just be on the wane. It's so hard for us but imagine what it's like for the person concerned such as may be the case with Mark .
The man has my sympathy but can I support him as the first midfielder on the team sheet? If I do actually know anything about football then it has to be a NO.
We need the energy of Kouyate in midfield and in  the absence of anyone else, Slav will need to give Byram – whom I'm not convinced about – his chance.
In conclusion one other point: The absence of an experienced Premier League right back can only be explained by remembering Slaven was entirely convinced that Michail Antonio was set to become a great player in that position.
Since then Antonio has become Sakho; Arbeola and Notveidt are off the radar, and we are losing 50 per cent of our best midfielder as a makeshift right back.
It's been a long season and I hope and pray for a big finish but the squad is unbalanced, the captain is making some unguarded and embarrassing remarks as he finds the heat rising. The boss meanwhile desperately needs some results.
Mark has done too much for this club to hold a vendetta against him but as I wrote once before Slav really does have to bite the bullet on this one or possibly pay a heavy price.
Football isn't rocket science but it does sometimes need great bravery – now is one of those times!