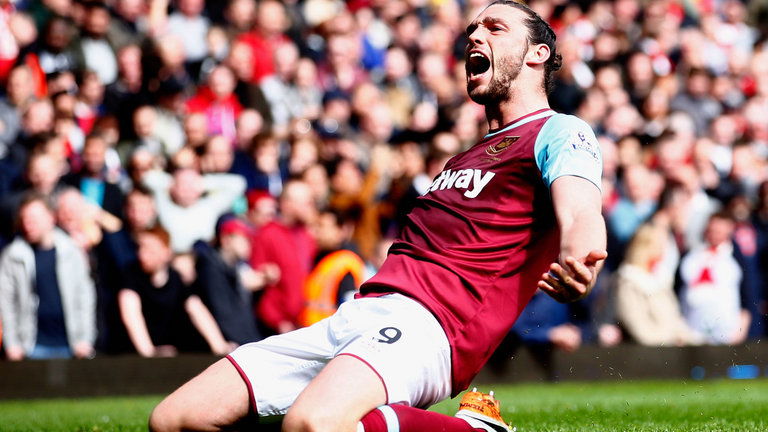 I've just given myself a real old kicking – did I honestly think it would be that easy…what a berk!
Yesterday morning I wrote a daft piece claiming it was a win for the Irons – no doubt about it and even suggested we all had a few quid on them.
I even went against my own rule that teams rarely do the double over each other in the Premier League and clearly overlooked that it takes two team to ensure a game of football is played at all.
This one was critical…absolutely vital and probably more so for Stoke than us as witnessed by the desperate words and appearance of Peter Crounch after the game.
When a guy as experienced as him is looking and talking relegation in the face after getting a point away from home you can more or take it as read  that it's over for Paul Lambert's team.
After a fine win over Saints and another great point at Chelsea, the signs couldn't have been better for the Irons and with Lanzini fit (well probably half fit as it turned out ), Carroll back (thank God as it turned out and I never thought I'd say that)  it looked straightforward.
But Stoke were desperate and were a far different kettle of fish to Saints although we too really didn't perform on the night and probably were suffering some serious nerves ourselves.
In my defence I have claimed all season we won't go down and I'm sticking by that. Discussions over whether the manager was correct to start with a more defensive formation than I thought he should are irrelevant now.
However, good teams don't play that way and I would far sooner have seen Chicharito playing than Mario as we looked for goals.
At the end of it all we have a point from a seriously critical and much hyped game. I believe we will pick up another two or three points along the way but then the real hard work begins which is: Rebuilding this ageing and less than average squad.
So let's have a director of football whom Moyes can work with in FAST. We cannot afford anymore season like the last couple.
Mr Gold…Mr Sullivan are you listening!