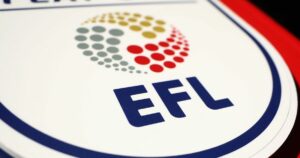 Clubs in League One and League Two have today voted in favour of introducing a salary cap, taking effect immediately.
Limits have been set at £2.5m and £1.5m for the respective divisions. Wages, bonuses, taxes and image rights, plus agents' and other relevant fees, will be included within the cap but bonuses gained from promotion or progression in cups will be exempt. Clubs will be fined or face further sanctions if they exceed the spending limits.
A statement from the English Football League (EFL) said: "The decision follows extensive and comprehensive consultation with all clubs in respect of addressing sustainability and wage inflation issues across the EFL, which were initiated prior to the suspension of football in March following the Covid-19 outbreak and have continued during the course of the summer. Those discussions culminated in today's divisional vote, with representatives of League One and League Two clubs opting to implement the new measures in place of the existing salary cost management protocols."
A Championship Working Party have proposed that second-tier clubs an annual cap of £18million on player wages be introduced across the division next season. But it is being resisted by several clubs, which has led to the demand for show-down talks to reach a solution.
The Premier League continues to resist any kind of spending controls or wage caps. The Premier League's Financial Fair Play rules were abolished last year
Since 2013, Short Term Cost Control (STCC) was implemented to ensure wage bills couldn't spiral out of control but were quietly dropped last season.
Fundamentally, top-flight teams now need only stay within the existing UEFA £105million loss limit over the three-year period but as proved by Manchester City recently the European regualtions can be easily overturned.