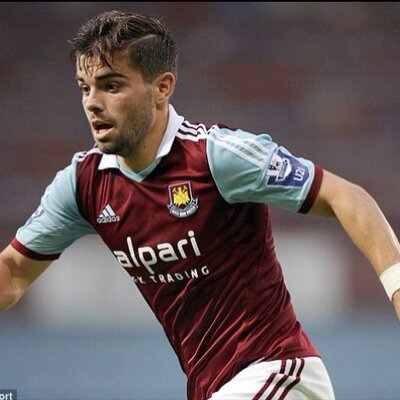 Elliot Lee is using Harry Kane as his inspiration as he seeks to launch his long delayed Irons career.
The Spurs striker used the early rounds of the Europa Cup to clinch a place in the Spurs line-up  and Lee wants some of the same.
Kane started the season as an unknown quantity but ended it with 32 goals and the nation's most hyped striker in years.
Lee opened his account for the Irons against FC Lusitans to help them into the second qualifying round, which will see them host Malta's Birkirkara next Thursday.
And talking to The Mirror the 20 year old said:"Look at Harry Kane in the Europa League – that put him where he is today.
"He got his chance and he scores goals and I hope to emulate that. Harry took his chances and he is a late developer. Football changes in the blink of an eye. I will always be both positive and optimistic.
"I am confident in my ability. If I get my chance in the Europa League, I think I can score goals."
He added: "I really see it [having a famous footballing father] as an advantage. He comes to a lot of my games and tells me what I did right and what I did wrong.
"To have someone who can give you this advice, as he has done it, has bought the t-shirt, is great – not many lads can say that."