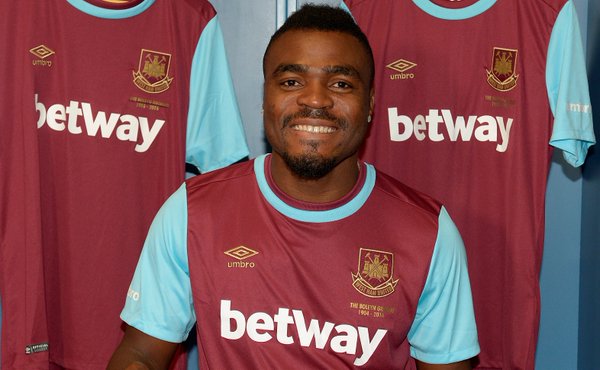 Exclusive
David Sullivan faced two major complications in his negotiations for new loan striker Emanuelle Emenike.
The first was the well-known problem in dealing with parent club Fenerbahce AND his loaned outfit Al Ain where financial considerations were a serious issue.
However, beyond that was the fact that the Turkish outfit were desperately determined to push through a straight purchase rather than agree a loan deal and wanted around £8 million.
West Ham had to make it clear that the three month arrangement was the only show in town as they needed to take a close look at the 28 year old Nigerian, but the issue took up a lot of negotiating time.
Finally, as talks dragged on towards deadline day the Turks agreed but wanted an appearance clause that would trigger a purchase agreement.
We understand that this was set at 12 although the word 'start' is imperative as substitute run-outs will not apply. However, an option to buy has been agreed but the Hammers would certainly not agree to £8 million.
The chance of the player making a dozen starts is remote with just 16 League games and possible FA Cup appearances left in our season.
A source said: "We got what we wanted in the end and the deal was very much Slaven-driven. We backed him as we back all our managers. It was really his drill – he knows the player and likes him.
"If he does well then the permanent switch could be on but not at the same sort of price as we intend to play for Lanzini – that doesn't work."