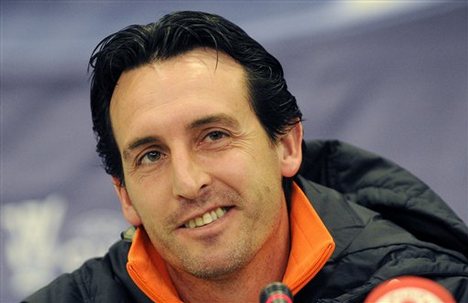 West Ham managerial target Unai Emery has declared himself very happy at Seville but refusing tomake a public decision on his future.
After lifting the Europa Cup last night (Wed) Emery has made it clear he will discuss things thoroughly with the club in a couple of days time.
The 43-year-old, signed a two-year contract extension to remain at the club until June 2017 and is expected toe, is expected to stay in charge but remains on the Irons wanted list.
Speaking to www.sevillafc,es Emery said: "This is not the time to talk about my future. "I'm very happy here. Right now I just want to enjoy this and in a couple of days' time, I will sit down with the club president and the sporting director and take a decision."