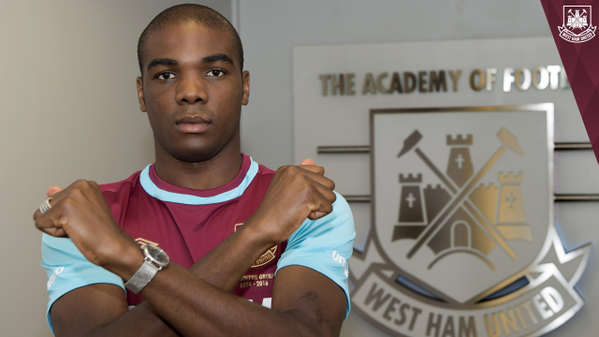 Angelo Ogbonna may have been playing for the best team in Italy  admitting: ""I am very emotional and excited to be playing at the new Stadium.
I know the story and everything around it but  I am also sorry that it will be the final season at the Boleyn Ground.
The former Juve star said:  "When I played for Juventus we were the best team and I am very sorry to leave Italy but I am very happy to come to England because this is an opportunity that I want."
He told the official site: "Moving to the new Stadium is better for West Ham and the mentality will change. It is better to move to another stadium and everyone knows that something is changing and there is a lot to look forward to.
"I know the club is back in Europe but we need to take it step by step. We cannot look too far ahead and need to take it game by game. But it will improve everyone in the squad and help us move forward.
"I like everything at West Ham and I have the opportunity to move forward."