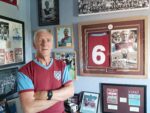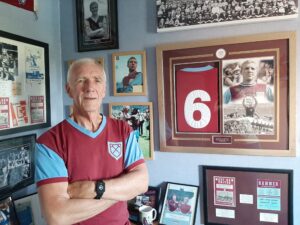 By CandH's top blogger Allen Cummings
We haven't always enjoyed the best of relationships with our near neighbours on the opposite side of the channel. Historically Entente Cordiale has often been in short supply it has to be said where England and France have been concerned.
While we shouldn't expect hostilities to rival those of the Napoleonic Wars, there certainly won't be any quarter expected or given on the pitch to our overseas adversaries, when West Ham take on Olympique Lyonnais on Thursday evening in our Europa Cup quarter final first leg encounter.
Having seen off Sevilla in the previous round, the team many viewed as the competition favourites, why wouldn't David Moyes and his team fancy their chances against our upcoming visitors from France.
The London Stadium under lights, with approaching 60,000 home supporters in full voice, has already shown what an exhilarating and intimidating atmosphere it can provide! It's bound to be another noisy and memorable east end night.
With our goal scoring talisman Jarrod Bowen returning at the perfect time, having already shown he's ready and raring to go, why shouldn't we all be confident of the Hammers putting down a marker to show that we have a semi-final spot firmly in our sights.
Lyon shouldn't be underestimated though – they have genuine European credentials built up over recent years. Since the turn of the millennium they have made no fewer than 17 appearances in the Champions League, as well as appearing six times in the Europa League over the same period.
They  know their way around the European stage that's for sure. Les Gones (translated as 'The Kids') are certainly not new on the block.
Olympique will undoubtedly come to frustrate us first and foremost. David Moyes will be well aware of that, and will no doubt drum into his players the need for patience on the night.
It's a virtue those of us watching from the side lines should recognise and heed, too. Going recklessly gung-ho will serve our cause no good at all. It's a 180 minutes tie – maybe even longer over the two legs – a marathon not a sprint. But it's one in which this current West Ham team can certainly triumph.
Our club enjoyed something of a love affair with a certain French footballer a few seasons ago. Until we fell out –  and it all turned to tears for many who support the claret and blue.
On Thursday evening if there are any tears around let's hope they'll be confined exclusively to our French visitors.