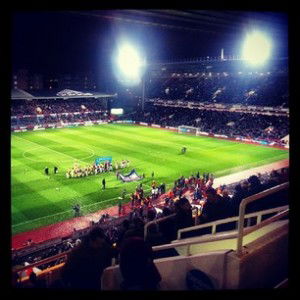 Negotiations are said to ongoing whether Thursday night's Europa League game against will be televised LIVE on TV.
West Ham Media officer Rob Pritchard was asked on social media on Tuesday night whether Thursday's game will be broadcast LIVE on TV he replied:
"Discussions are ongoing. We will announce as soon as confirmed on official platforms"
BT Sport won the UK TV rights for both UEFA Champions League and UEFA Europa League football, following a tender process in which BT won the exclusive live broadcast rights after paying £897 million to televise all 351 matches from both tournaments. The rights run for three seasons from 2015/16.
Another alternative being explored is whether West Ham can screen the match on it's official website but this would need the agreement of BT Sport turning down the right to broadcast. The idea was shared with West Ham bond holders at a meeting with the club this week but it will be dependent on technical considerations as well as rights.
The match sold out today to 35,000 West Ham fans  but many more are desperate to watch the Hammers first game in Europe for nine years.