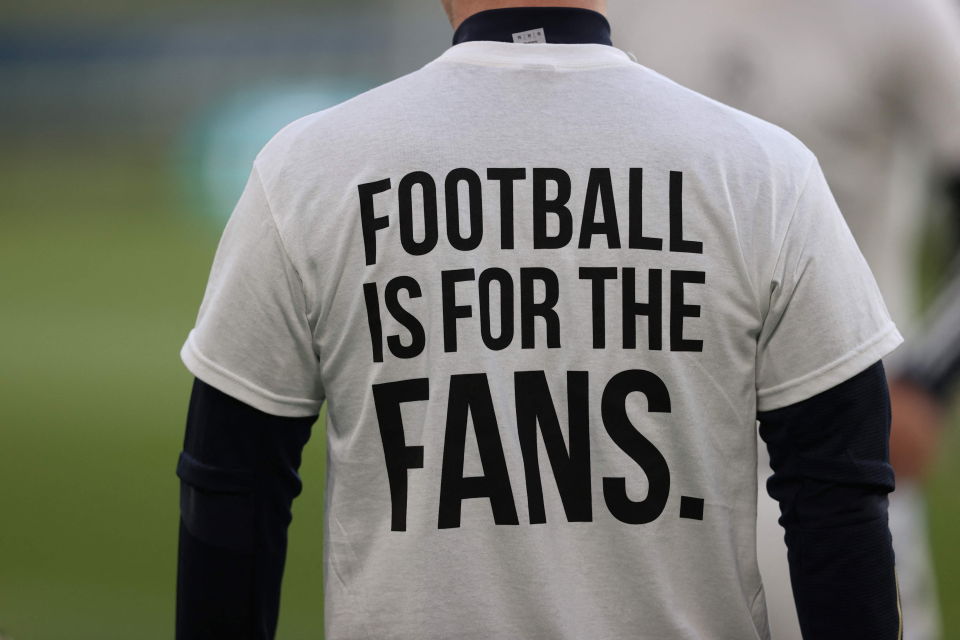 The European Super League group are refusing to accept defeat in their bid to get their hideous plan off the ground.
Most would have imagined that after suffering a humiliating defeat of their project – inflicted on them by major fan pressure  – they would have hung their heads and walked away.
But no. They still appear to have refused to accept that apart from millions of fans, players and most managers across the six clubs were entirely opposed to their project.
And they have revealed they intent to reshape and presumably improve their idea with the intention of coming again in some shape or form.
According to a report in the Manchester Evening News – in which the people behind the plan continue to remain unnamed – this isn't over.
And they arrogantly they imply that clubs were FORCED to pull out forgetting again that football is for the fans not those looking to make as much money from the game as possible.
The statement reads: "Despite the announced departure of the English clubs, forced to take such decisions due to the pressure put on them, we are convinced our proposal is fully aligned with European law and regulations as was demonstrated today by a court decision to protect the Super League from third party actions.
"Given the current circumstances, we shall reconsider the most appropriate steps to reshape the project, always having in mind our goals of offering fans the best experience possible while enhancing solidarity payments for the entire football community.
"The European Super League is convinced that the current status quo of European football needs to change. We are proposing a new European competition because the existing system does not work.
"Our proposal is aimed at allowing the sport to evolve while generating resources and stability for the full football pyramid, including helping to overcome the financial difficulties experienced by the entire football community as a result of the pandemic."