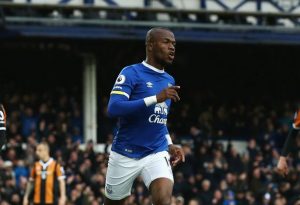 Enner Valencia will not be able to play against West Ham on Saturday due to his loan conditions.  The Liverpool Echo claim they have learned that on-loan West Ham striker Enner Valencia would cost less than the widely reported figure of £14.5m should they wish to take the player permanently this summer.
According to  Echo sources, Everton would have to pay less than £12m to the Hammers to sign the Ecuador forward.
Valencia has scored three times in 17 league appearances this season – but has made a significant impact whenever he has featured. In 2017 Valencia has spent 169 minutes on the pitch in Premier League action for Everton, during which time 11 goals have been scored – or a goal every 15 minutes. The very essence of an impact sub.