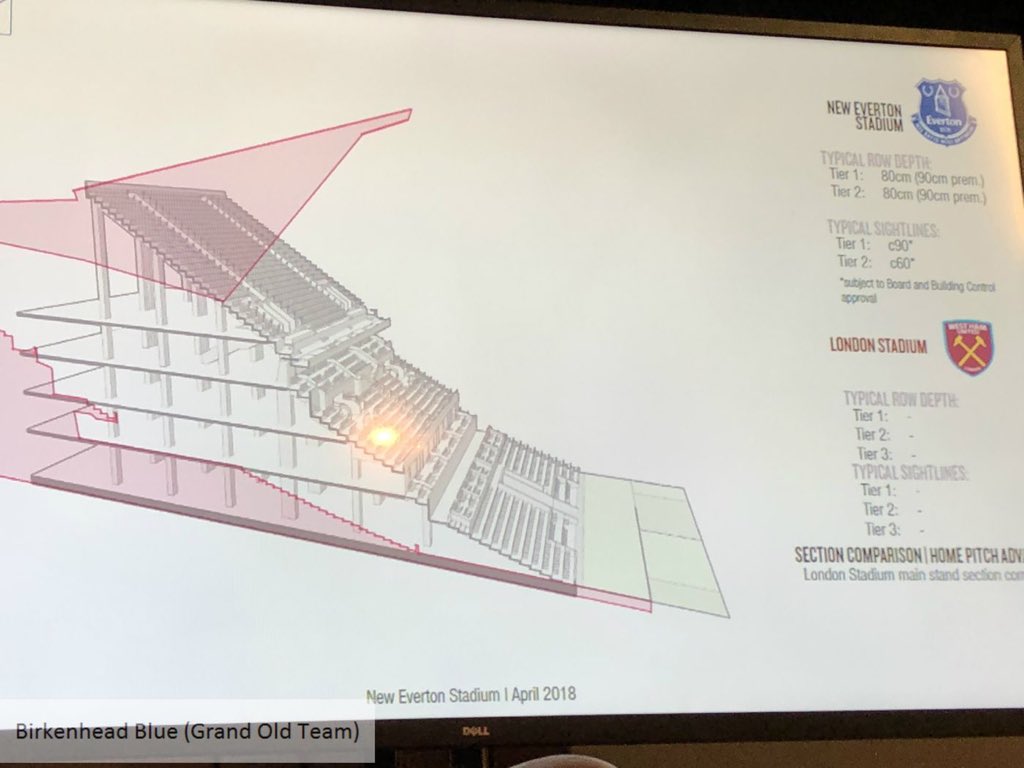 Plans for Everton's new stadium have been shown off to Toffee fans by the architect tasked with designing a state-of-the-art football ground. American architect Dan Meis showed off his initial designs for the club's new home at Bramley-Moore Dock in the heart of Liverpool via a series of workshops near their current Goodison Park ground.
Meis entertained around 150 Evertonians at St. Luke's Church, reports the Liverpool Echo, in the first of four fan meetings designed to show what the Toffees' new 'concept bowl designed' stadium could look like. The Architect overlayed the new concept design over existing stadiums including the London Stadium rented by West Ham shown above.
The estimated £300m build is expected to be completed in time for Everton to move into it for the start of the 2022/23 campaign and is under the £323m it cost taxpayers to convert the London Olympic Stadium.