By Hughie Southon
West Ham could get an unexpected boost in the battle against relegation following the Premier League's decision to refer Everton to an independent commission for an alleged breach of its profitability and sustainability rules.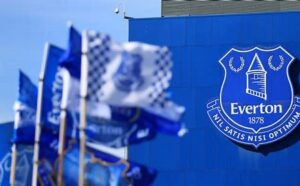 The alleged breach is in relation to the period ending with the 2021-22 season.
Should the charge be upheld the clubs who break the Premier League's Financial Fair Play rules can be fined or deducted points.
Clubs have been allowed to write off losses caused by the pandemic; in their latest accounts Everton said £170m of their losses were caused by the pandemic.
And in a club statement Everton said they were "disappointed to hear of the Premier League's decision and will strongly contest the allegation of non-compliance and together with its independent team of experts is entirely confident that it remains compliant with all financial rules and regulations."
A three-member panel who will form the independent commission. These members can be selected from the 15 members of the Judicial Panel, but they can also be non-members.
In the event of an appeal, Rosen would appoint an appeal panel made up of new people. There are currently six members of the Premier League Appeal Panel.