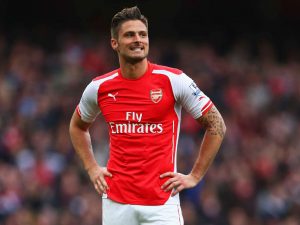 Everton boss Ronald Koeman – who has been the most aggressive operator in the summer window – is eyeing a move for Hammers target Olivier Giroud.
Clearly expecting to be armed with up to £85 million from any Romelu Lukaku deal, the Toffees manager is prowling around any and every target this summer.
Giroud has been tipped to quit the Emirates if Arsenal complete their deals for a new striker with Alexandre Lacazette the chief target.
However Hammers sources remain confident that Giroud is ready to cross London should Arene Wenger give the nod for him to leave .
A club insider told CandH: "We are optimistic and are ready to offer the best terms. The London Factor is very much key as he is well settled in the capital with his family.
Everton ae re expected to pocket  £85m from Chelsea for Lukaku despite paying £28m for him in 2014. The Toffees are being linked with every striker available in the transfer window and pushing up prices in the process.,