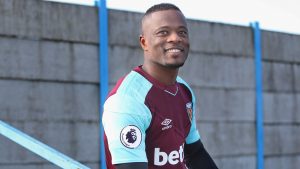 Patrice Evra claims David Moyes is the same man now as he was when he first met him at Manchester United – straight and honest.
In a revealing interview with the official website the Frenchman declared: " I have known the manager since we were in Manchester and since the first meeting we had there, we have been straight and honest and it was the same when I saw him on Tuesday, talking straight and honest,"
And he added: "He is really glad to see me and I am the same. I like to work hard for the Club, because that's the most important thing, but the manager is really important and I like to have a good relationship with every manager I play with.
"Even when I was in Manchester United, we had a great relationship and for me that will keep going on when I play for West Ham under him. I will just do the same.
"He trusts me and I trust him. Now, we can talk a lot but the most important thing is acting on the pitch."