Andy Carroll is back in professional football at Reading but he's hardly earning a fortune!
The Athletic reports that the ex-Hammers striker has signed a deal that only runs for two months but he has already scored, netting in the 3-2 victory over Swansea.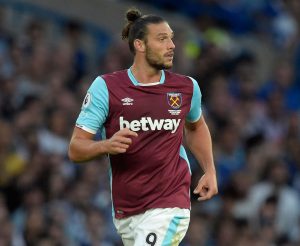 And they claim that he is earning just £1,000-per-week.
Reading had actually been informed by the EFL that they were unable to spend big under transfer restrictions, giving them the budget of a grand a week for new signings.
Carroll accepted that as he is looking to get back to playing regularly, and it is a fraction of what he was earning at West Ham!
Reading could well look to keep him if he continues scoring goals, too, although it is unclear if he would be willing to sign an extension on similar terms.
Still, the report claims that those at Reading have been impressed by his attitude since he signed.