Former West Ham striker John Carew is facing up to the prospect of being sent to prison due to alleged tax evasion in his native Norway, as per The Sun.
Carew played for the Hammers in the 2011/12 season, making 21 appearances and scoring two goals.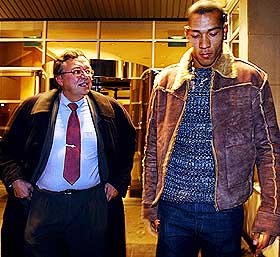 He actually retired after that stint and is perhaps better known for his time with Aston Villa, while also winning 91 caps for Norway.
The Sun now reports that he has decided to plead guilty to fraud charges and now faces two years in prison.
The punishment has been requested by the prosecution in the case, as they insist he had plenty of opportunities to correct information given to authorities but simply chose not to.
Carew says that his behaviour came about because he was poorly advised by his lawyer and former agent Per Flod.
When he appeared in court most recently, he said: "I trusted him blindly.
"I have been convinced that he was right. He controlled me almost like a puppet.
"I understand that it is grossly negligent of me to trust him so much, but that is why I have done it."
Carew earned a fortune throughout his playing career.