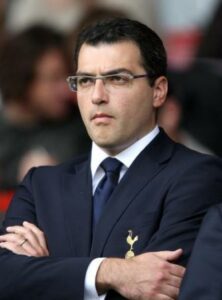 It appears take over rumours have replaced transfer rumours when it comes to West Ham.
After rumours about Red bull, Saudi Arabia, United Arab Emirates and a Tripp Smith consortium comes a new rumour which circulating social media amongst supporters.
The latest rumours suggest in as many weeks ex-Liverpool technical director and former Spurs director of football Damien Comolli is looking to buy the Hammers.
Liverpool's technical director is reportedly heading an American consortium looking to buy a Premier League club. The Frenchman was an influential figure in English football between 1996 and 2012 as he worked for Arsenal, Spurs and then Liverpool in various recruitment and strategic roles. But his last direct involvement with any Premier League club was at Liverpool. That spell ended after just two years.
According to Daily Star West Ham appear be the favourite of the options being explored by the Comolli consortium if  the Hammers can survive relegation.  Southampton, Crystal Palace and Newcastle have also been touted as targets for the same consortium. The article suggests a controlling stake at West Ham would cost up to £300million.
Club insiders have again described all the take over rumours as pure nonsense saying there was been no contact or interest to buy West Ham recently. The owners are thought to want offers in excess of £500m but any sale before March 2023 would involve them handing over millions to Government as part of the London Stadium concessionaire agreement and project Viper.
There doesn't appear to be any real substance in any of these take over rumours to date and it is largely just speculation.