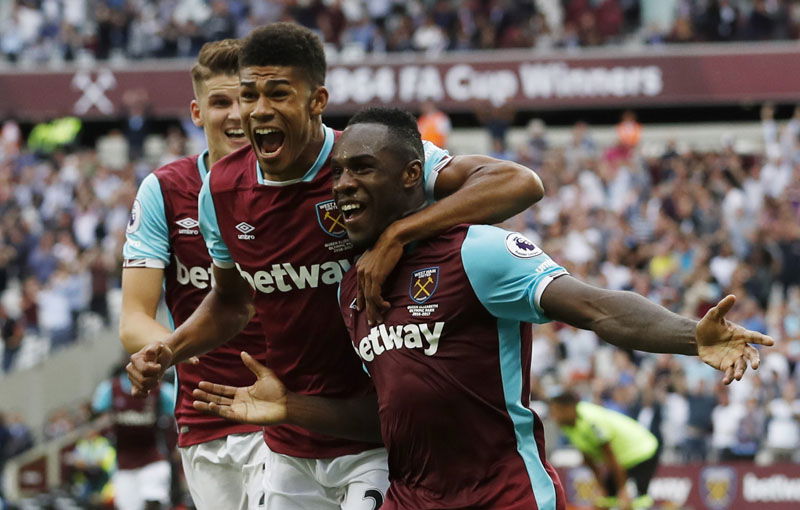 Ashley Fletcher caught everybody's eye on a dark dark Hammers night and made it crystal clear afterwards he can't wait to play more games.
Speaking to the official site after the time was dumped out of Europe he declared: "It is a sickener for a massive club to go out at this early stage and we are all disappointed. It wasn't our night. I had a great chance which I should have scored and other players have had chances.
"I cannot put my finger on why it happened and it is hard to accept, but we have to move on. We felt in the first leg that we didn't put on a performance that we are capable of, but it was a positive result. We came back to the London Stadium expecting to play them off the park, but it didn't turn out like that and it wasn't our night.
"We will go again on Sunday and try to do our best in the league and the other cup competitions."
 Fletcher was the best Hammer on display and said: "It is a small thing that I can take from the game, but it is a team effort and unfortunately we have not got the right result. I am just happy to get out there and get more minutes under my belt and show the West Ham fans what I am about. Hopefully I can put the next one away."
As a former Man United player the striker would love nothing more than to put it across City on Sunday and said: "I watched that game last year and it was a massive win for West Ham. Hopefully we can go up there and repeat it.
Having played for United, it would be nice for me to put one over City as well! I am sure the United fans will want me to do that, as well as the West Ham fans and it is a game I am looking forward to.
"I am loving my time here and the players, staff and fans have made me feel very welcome. I cannot wait to show the West Ham fans what I can do. I have settled in really well and cannot wait to play more games."