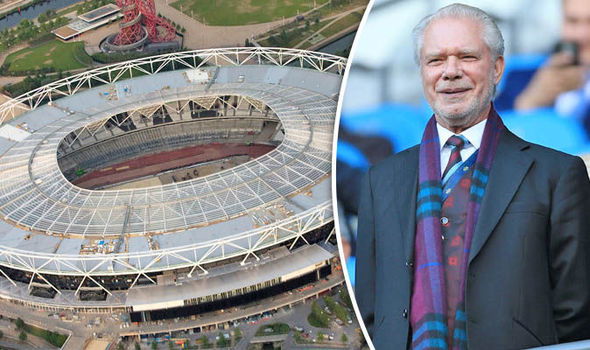 Exclusive
David Gold admits he's as excited today as he can recall in a lifetime.
The co chairman is heading for today's opening game at the London Stadium with huge optimism and unashamedly sounding like an X-Factor later stages competitor declaring: "I'm living the dream."
ClaretandHugh spoke to him exclusively this morning and his first response was to declare: "I'm ready to leave for the stadium now – it's the thrill of  lifetime for me."
He added: "This was a once in a lifetime opportunity to move into a stadium just over a mile from Upton Park in a move that WILL take us to the next level.
"Yes there were problems to overcome and that's because they built the wrong stadium in the first place but I think the place looks superb.
We have spent so long jumping over hurdles and through hoops and now it's a reality. Yes, you could say I'm very proud.
"I know how excited the fans are because I feel exactly the same. Some things never change and first and foremost I started out as a kid as a fan. That's what it's all about.!
And he added: "I really hope and pray this doesn't come back to bite me on the bum but I expect us to win. Our opponets may be fazed appearing in such a setting but we most certainly shouldn't be.
"Our guys have played in the largest stadiums in the country and with the fans making a lot of noise and atmosphere I expect a decent win.
"My message to the suporters is simple. Make as much noise as you always do – make this a Boleyn atmosphere and tonight we're all  part of history."