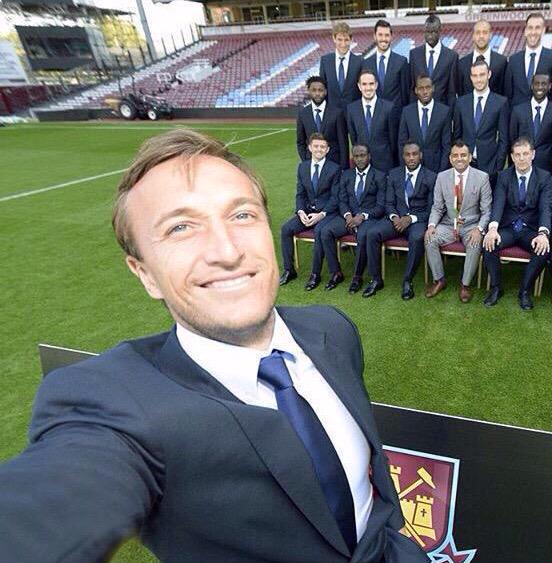 Mark Noble and the lads return to training at the end of the week and the skipper is massively excited about the pre-season trip to the United States.
The Irons  face the Seattle Sounders,  claimed to be the best-supported and most-valuable franchise in Major League Soccer (MLS), on Tuesday 5 July, before facing North American Soccer League (NASL) team Carolina RailHawks on Tuesday 12 July.
And speaking to the official site Mark said: "I am over the moon. I enjoy pre-season and you get to see different places. I have always looked at other clubs over the last few years.
"I know we went to New Zealand a couple of years ago which was a long journey, but to do these American trips and see these fantastic places is great and I cannot wait."
"It is pre-season and the results are not the major factor. Nobody wants to lose but the main thing is that the boys get through it and stay fit.
"You obviously work hard but everyone is together and we spend a lot of time with each other, so that is where the team spirit kicks in."
Mark may well have the chance to catch up with former Hammers youngster Tyrone Mears who is part of the Seattle set-up and he said: "I have not seen Tyrone for years. He was here for a short while and I used to give him a lift to Little Heath when we used to train there.
"He is a nice fella and I can imagine he is really enjoying his time out there."