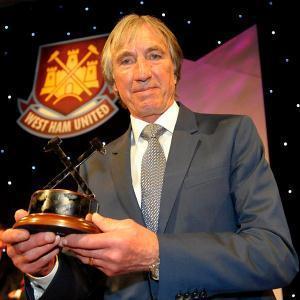 Hammers living legend Billy Bonds has sent a "don't panic " message to Irons fans everywhere and declared: "Trust the manager – he will know what's wrong and I believe he will put it right."
Speaking exclusively to ClaretandHugh he added: "We won't be hanging around the bottom for too long – there's too much talent in the team for that."
Bonzo has only seen the team once this season – against Bournemouth – and said: "It's incredibly difficult at the stadium to anything we knew at the Boleyn.
"I was way up beyond the press box area and really didn't feel a part of things but although my personal preference would have been to stay at Upton Park I understand why it was done.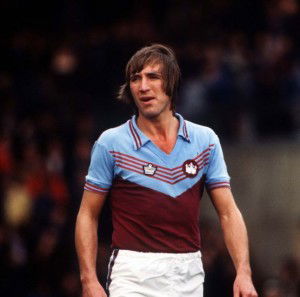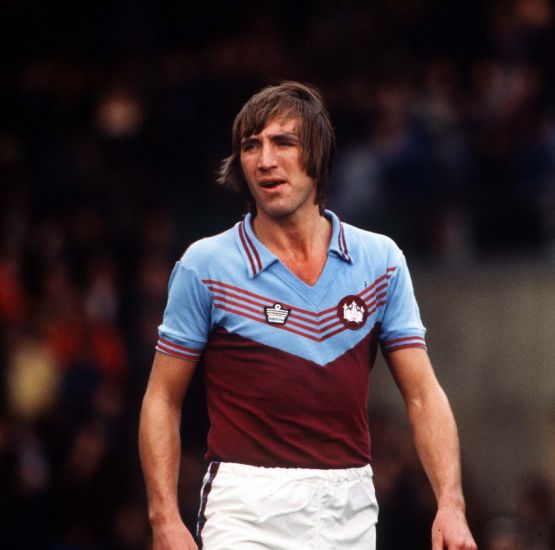 "Football now is about money, money, money – it applies to every club in the land and it's no good moaning about it. You either keep up with the others or get left behind so it had to happen.
"From the playing point of view, the squad will have to get used to it but we also have to accept that in the meantime other clubs will come here and feel very comfortable in the surroundings. The Boleyn it's not."
The shocking start hasn't necessarily been a big shock to Billy who said: "There's been a lot of change at the club – the move away from Green Street to a totally different stadium and the arrival of 12 or 13 new players.
"I believe that was done because we had four competitions to compete in but the exit from Europe has made that a little difficult now.
Injuries are always a problem. For some reason, unlike in my day when players went down, you tend to immediately think they will be out for weeks .
"Last summer we had an incredible window. Every single signing lived up to and beyone expectations. It was very unlikely that would happen again but there's plenty of gifted players in the club and I'm convinced we'll be fine.
"We've had more than our share of injuries and Payet and Lanzini will need a little time to recreate their partnership but a massive miss has been Aaron Cresswell. We'll be a very different team when he is back!
"Ok we have fallen into the bottom three tonight (Sun) but we'll be ok. It will be sorted. I'm pretty well certain of that."
And he asked us to pass on his deepest thanks to the supporters with whom he has such a special relationship.
He said: "Please tell the fans how much I appreciate the way they have treated me. I have a fantastic relationship with them and that humbles me. They have been amazing to me and they really are the best."