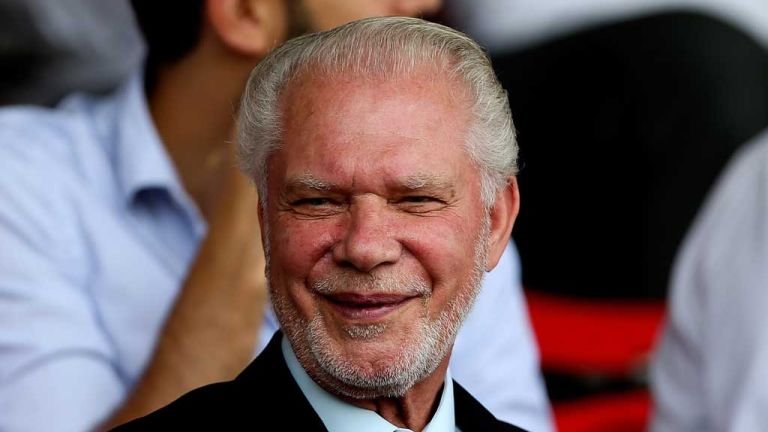 David Gold is this morning celebrating his 8oth birthday and has been sent a gift for the man who has everything – a Twitter follower's overdraft!.
ClaretandHugh rang the joint chairman this morning to wish him personally the best day of his life on behalf of our followers.
And in cheeky style he immediately came back with a typical one-liner: "Hughie if you are getting woried – 80 is not a problem :-)"
Few years to go yet DG!
But he was keen to thank everybody among our followers who are wishing him well and had already posted our tribute to him on his facebook page with thanks https://www.facebook.com/david.gold.940?fref=ts.
He said: "I feel so hooured to be joint chairman of this club and it was such a delight to go through my twitter and find nothing but thanks, congratulations and appreciation.
One man wrote: "I'm sending you something for the man who has everything – my overdraft."
DG declared: "It's been a great morning thus far and of course after my hole in one earlier in the week all we need now is a win over Watford for the hat-trick.
"Thanks to every one of you."
Thanks to you David – from us all!