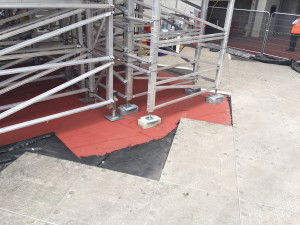 Here is some exclusive video footage underneath the new East Stand of the London Stadium taken on Sunday. The so called state of the art retractable seating supports are perched on breeze blocks and the scaffolding is held together by cable ties. A big sign under the East stand reminds workers 'Remember Cable ties when attaching braces'. 
The £20m retractable seating project has been plagued by problems since the main contractor went into administration last year. Stadium owners have bought in experts from around the world for ideas how to redesign the lower bowl seating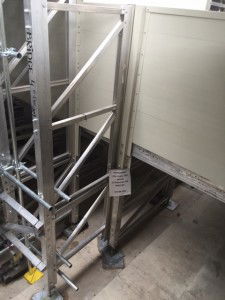 system but the original concept of being pushed forward on wheels seems a long way off from reality at the moment.
West Ham have been forced to confirm issues in a recent statement about the forthcoming Europa league match on the 4th August. The club revealed on WHUFC.com "The newly-configured East Stand will already be in its final,  football-ready state, meaning Season Ticket Holders in the East Stand will be unaffected and able to sit in their seasonal seats. In other areas of the Stadium where this is not the case, the Club will do everything possible to find supporters the best alternative seats.For those who do not have to access to their regular seats for this fixture, there is also the option of an additional 48-hour window, when all previously unsold Season Ticket seats will become available.