Phil Parkes uesterday spoke of his reservations about the London Stadium in an exclusive interview with ClaretandHugh and in Part Two looks at the performances of the team generally so far this season and identifies some problems with one of two of the players.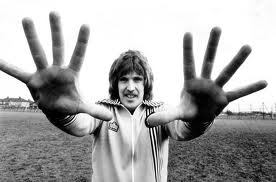 Parksey is an unashamed admirer of goalkeeper Adrian but is more than a tad concerned with the stoppper's recent performances.
He explained: "The lad had an absolute shocker against Watford and wasn't too clever up at West Brom.
"His mistake against the Hornets for THAT goal in which James Collins was involved was truly horrendous.
"Ginge got a load of stick but it was down to the keeper. He should have shouted and come and cleaned the whole thing out. It was down to him.
"He looks to me like a player who is very low on confidence and you have to ask how long you can continue with him when that's the case as we have an excellent no 2  in Darren Randolph.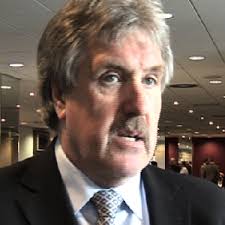 Randolph is set to play against Accrington Stanley this evening and Phil says he would go with the same back four as on Saturday.
He explained: "They need to become used to each other and if they can keep a clean sheet that will give them a shot of confidence which will help."
Phil believes that the team is playing in a similar way to the way he found his side when arriving saying: "The West Ham Way represented a readiness to 4-3, 5-4 or whatever."
He explained: "We didn't do defence and John Lyall took steps to tighten everything up. Slaven is going to have to find the way forward in that area because at the moment it looks pretty shocking.
"Last season we clawed our way back from poor positions when we went behind but this season I get the feeling that when we go one down the only thing that's going to happen is we go further behind.
"We have to recaptre that spirit and we have to find a leader who will scream and shout and be a commanding presence out there because Mark Noble have a good game.
"We simply cannot blame the stadium for all our troubles even though I am not keen on the place because this is happening home and away.
"Maybe we over-achieved last season. I think we did. But we appear to have lost the fighting spirit we had and that's a job the manager has to address.
"At the moment we look a shambles but I trust Slav to sort it."