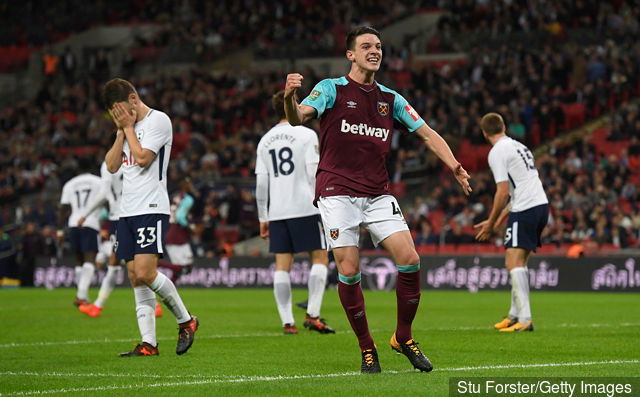 West Ham are currently in talks with Declan Rice over a new bumper contract.
There was disappointment within the club at the headlines attracted by his Arsenal howler but the Hammers know they have a serious discovery on their hands and talks – which have gone on for a couple of weeks -are continuing .
There is great confidence that the 19 year old will pen a new deal which will see his money go from £2.k a week basic to £20k a week with bonus clauses and promised reviews after a certain number of games.
We understand Declan has made his desire to sign a Hammers deal clear and the liklehood is a four year deal is in on the cards.
He knows that he is set for regular first team football although David Moyes is believed to see him as a midfielder rather than defender and will continue to hunt for quality at the heart of defence.
Even were a top club to emerge looking to grab him he would be doing a deal with us because he knows the experience he can gain with the club is invaluable for his future.
A source told CandH: "There shouldn't be a problem. He loves West Ham and wants to be a big part of things here."