CandH Exclusive by Hugh Southon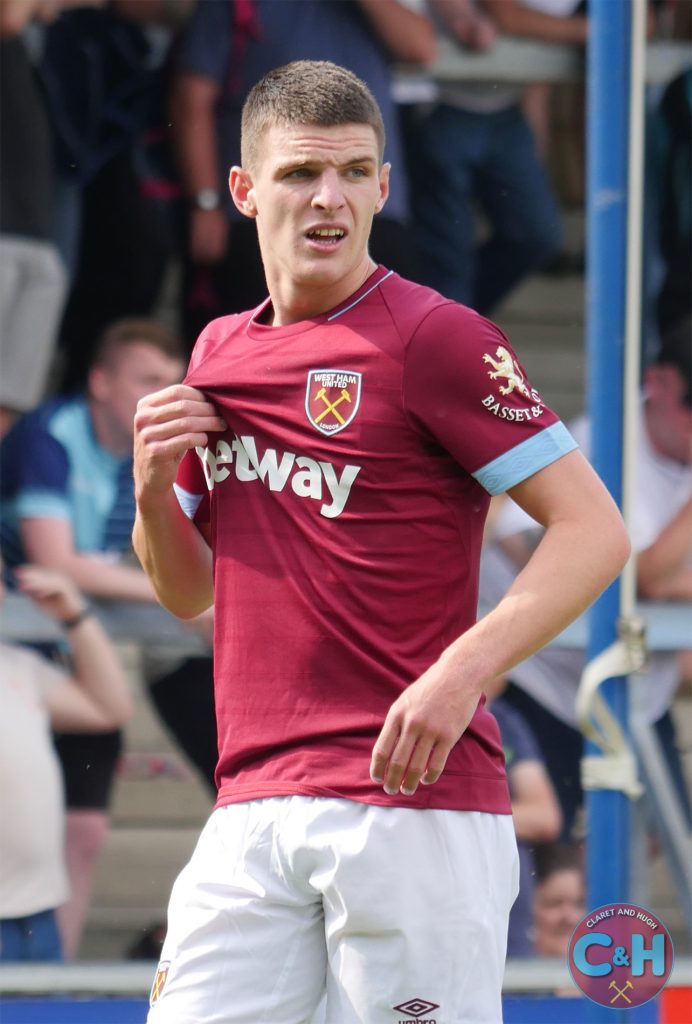 West Ham yesterday (Sat) put their final offer got now on the table to Declan Rice after weeks and weeks of talks.
And the club say that if this is unacceptable to his agent Neil Fewings the club won't be discussing things again until the end of the season.
But the Hammers have made a very attractive and tempting offer to the 19 year old who has been in outstanding form this season as they bid to put an end to the brinkmanship which has haunted their efforts to get the deal done.
We understand from a top source that the new deal will put Rice's basic wage up to £21k a week – an advance of £3k on the offer they put forward a couple of weeks ago.
And they will also pay him £20k for every Premier League start, 10k if he comes off the bench as a sub and 5k should he remain on the bench.
They have sharpened his appetite even more by offering a £5k raise on his basic for every 15 starts but insist that the deal needs to be done now or there can be no further discussions until the end of the season.
It means that should Fewings refuse the deal, his client will remain on £2.5k until the end of the campaign and it would be a surprise were the teenager to be happy about that.