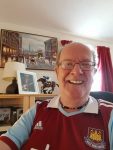 CandH Exclusive by Hugh Southon
Manu Lanzini will rejoin the Hammers squad next week after training alone for the past three months.
The brilliant midfielder is recovered from a devastating injury received in World Cup training with Argentine and according to a top insider talking to CandH by telephone is close to a return.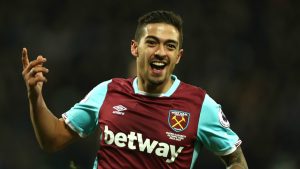 The 25 year old was at one time believed to have been ruled out until next season but the latest information passed to us is that he will be involved in 'contact' training for the first time this season next week.
And assuming there are no further setbacks it's reasonable to expect him to return to match day squad duty by next month.
Our source told us: "He has done so well and shown himself the ultimate dedicated professional. He has got on with it alone for so long and is close. The expectation is he will be rejoining squad  training next week.
"All things being equal we will see him back in March which will be a tremendous boost for everybody involved in the club."