In his latest exclusive CandH blog former academy chief looks at the Hammers goalkeeping position and answers the question asked by some: "Could Nathan Trott be recalled and plunged into the first team?"
Roberto's form in the West Ham goal has prompted some on the CandH forum to call for Nathan Trott to be recalled from his loan spell at AFC Wimbledon but I don't think that's a very bright idea at this point.
Asking a young on loan keeper with no Premier League experience behind him to step into a team who could be facing a relegation battle is a bad idea. He needs to stay where he is right now.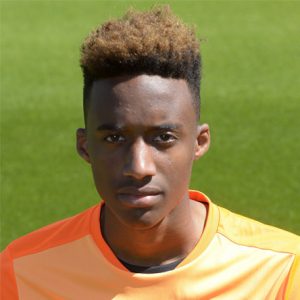 On the face of it you would have to ask how much there is between the two of them. Frankly I think Nathan is going to be a top keeper but I wouldn't want to plunge him into the team at this time. Not fair on him.
It's far more likely that the club will try to identify a new back up this winter although it could be a different story in the summer when Nathan comes back to Rush Green.
I see Ben Johnson as the next to break through should Nathan Holland get his chance. He's been laid off with a hamstring injury but if the team is struggling at right or left back at some stage soon I see him coming in and doing the job.
Things are not going great at the moment but it's not a time to panic. The confidence has gone and that's why the passing etc has gone wrong. A couple of decent performances and we will be on our way again.