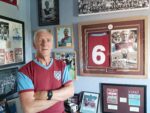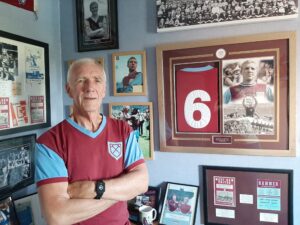 By CandH's top blogger Allen Cummings 
Last night certainly wasn't the most riveting game of football we've seen from West Ham this season. But what a dogged effort it was from the team, especially in the face the adversity that befell us during the game.
We all knew it would be tough, especially without Michail Antonio up front but of course what we didn't know was that we'd lose Angelo Ogbonna after just 16 minutes, and his replacement Issa Diop wouldn't re-appear after the break.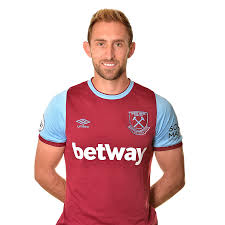 Then Andriy Yarmolenko hobbled off after 54 minutes to be replaced by rookie Ademipo Odubeko, not to mention Jarrod Bowen having another disappointing 45 minutes before being substituted when Moyes went to what became a far more effective back five.
All that and we still only lost to a single goal scored in the seventh minute of extra time by one of Manchester United's 'big gun' substitutes Scott McTominay.
Ole Gunnar Solskjaer had also having been forced to bring on the likes of Luke Shaw, Bruno Fernandes and Edinson Cavani to get the job done.
I'd have thought most West Ham fans would have been pretty proud of how David Moyes has instilled such a commendable, hard-to-beat and never-say-die attitude into his team.
It might not be pretty at times, but it's the kind of attitude we've been crying out for from our team for more seasons than I care to remember.
But no – the final whistle had hardly died away before those who thrive on negativity – and with it the chance to moan – were actively engaged in their favourite pastime! Nothing changes.
Star of the show for us last night was surely Craig Dawson. Ironically the very same player who those negativity addicts had a field day with when Moyes brought him to the club on loan.
If you need the perfect example of why we shouldn't give those 'experts' any credence at all, Dawson is it! Three important goals and a string of outstanding performances underlines they haven't got a clue!
Talking of not having a clue – how did Jermaine Jenas totally ignore Dawson in awarding last night's Man of the Match to Harry Maguire?
Yarmolenko was virtually anonymous for the 54 minutes he was on the pitch. His replacement Mipo sadly posed no threat – so what did Maguire actually do to deserve that accolade from Janus?
Meanwhile Dawson took over the main defensive responsibility from Oggy and was at the centre of a defence that stood firm against everything United threw at us.
With just a bit of luck he could so easily have been our match winner, too – his header in the last minute of normal time just going wide.
Jermain Jenas is an awful stand-in on The One Show. Last night he proved he's no better in his day job as a football pundit!