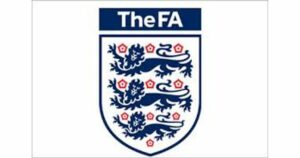 The Football Association will reduce pay by 30% for some of its highest earners, including England manager Gareth Southgate, as it battles to plug a £150million hole in its finances caused by the suspension of football.
The FA has not ruled out furloughing some staff amid what chief executive Mark Bullingham describes as "extraordinary and challenging times".
Top earners at the English game's governing body have committed to pay cuts of up to 30% whilst senior management will reduce their salaries by 15%. Anyone paid over £50,000 a year will also take a temporary reduction of 7.5%.
"While we want to do whatever we can as an organisation to help the national effort, we're also doing what we can to protect jobs within our organisation," Bullingham said.
"As a not-for-profit governing body, we're responsible for promoting and developing every level of the game. All of our profits are invested back into English football to support and grow the game for all. The less money we generate, the less flows back into the game. For example, we will generate less for community pitches or Wildcat centres across England. It's that simple"