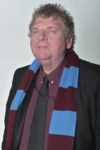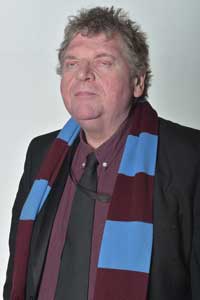 Blind Hammer is dismayed at the dismissal of the FA Cup.

One of the greatest days of my life was watching Billy Bonds lift the FA Cup at Wembley for the first time in 1975. I was gutted five years later, to miss him repeat the feat in our historic win over Arsenal.
Ticket touts wanted what for me was a month's pay for the privilege of attending the match, so about £2,000 in today's money.

The fact that the blood-sucking touts could leech so much money out of West Ham fans demonstrated the heights of interest though.

Though too young to attend, I also remember the joy my family experienced in 1964 as my brother returned celebrating from Wembley. That historic Cup run, including the semi final in the pouring rain at Hillsborough against Manchester United, stayed vivid in my brother's memory for life.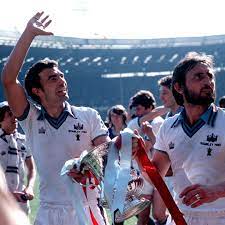 We knew, even in those far off days, that we would never win the League, at least not in our lifetimes, but we could experience the joy of being Champions of Cup Competitions.

I am baffled and dismayed then at any suggestion that the game against Leeds is a low priority opportunity for a "try out" for the kids. A chance for a giggle before the serious stuff starts again.

We have our strongest squad for a generation. Are we really suggesting that we blow a chance of winning a competition into touch? Just because some mega-elite rich clubs regard it as a "distraction" from the big money lure of the Champions League?

Cup heroic traditions and legends are the emotional stuff which builds up not just fans and clubs but most importantly players.

Probably the greatest moment in Trevor Brooking's life was when, at Wembley to bullet an unlikely header into the Arsenal net.
Without the triumphs in 1975 and 1980 to sustain him, without the consequent emotional melding to West Ham and all it entails, it is unlikely that Brooking would have resisted the host of clubs buzzing around him, trying to prise his talents away from the Hammers.

It is these emotional highs that not just fans but players crave. If we are ever to harbour ambitions to compete at the top table we must provide at least the hope of this for the players in our squad.
Most specifically if we are to retain the services of players like Declan Rice then we must take these competitions seriously.

We have no chance of knocking Manchester City with their mega wealth off their pedestal in the Premier League over a season, but have already proved that we can triumph over them in one-off game.

After all, we are not playing Doncaster or Rotherham but instead involved in a high stakes clash against Premier League opposition. They will be just as desperate to seek glory.

A run out for the kids? I don't think so!