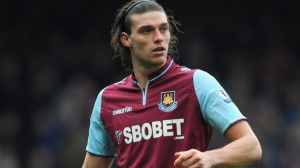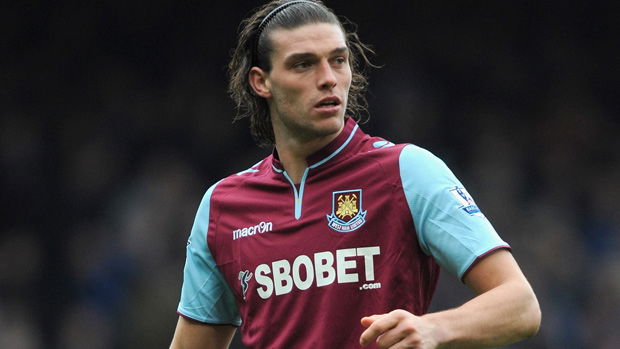 By Hugh Southon
However you want to spin it, Andy Carroll's sending off against Swansea was a seriously poor piece of refereeing!
And what made it all the worse is that the guy who is supposed to be our premier ref – Howard Webb –  fell for one of the oldest cons in the book at the hands of Chico Flores – a bloke with more previous in this sort of area than most!
Unfortunately every single clip of the entire incident has been removed from You Tube but take it from me Carroll was more sinned against than sinner.
Flores climbed all over him and at one point had him on a stranglehold as they battled for the ball.
At the end of it all Carrol's trailing arm brushed the bloke's pony tail and the histrionics which followed shamed the game we all love.
Flores wasn't touched! Yet here he was rolling around and squealing like a girl. It was a sight to sicken. It's no coincidence that he had been given an absolute nightmare by Carroll throughout the game.
The issue the FA now have to consider is whether Carroll intended to harm the bloke and that can NEVER be proved.
What can is that the Swansea central defender tore the backside out of the incident and quite simply brought the game into disrepute as well as having a fellow pro sent off.
The FA have a simple decision to make – do they back a referee who has clearly been conned or do they do what they are charged to do  – protect the game  from the sort of play-acting which has and continues to turn many against the game.
I fear some grubby compromise – perhaps a one match ban instead of three or a decision which protects Howard Webb as he eyes his trip to the World Cup this summer.
The FA should realise that every football fan is watching them hoping they make the decision which will protect the game and that Carroll plays on.